Updated By: LatestGKGS Desk
ISRO/IUCAA: Indian Satellite Astrosat Rare Discovery about UV light in Astronomy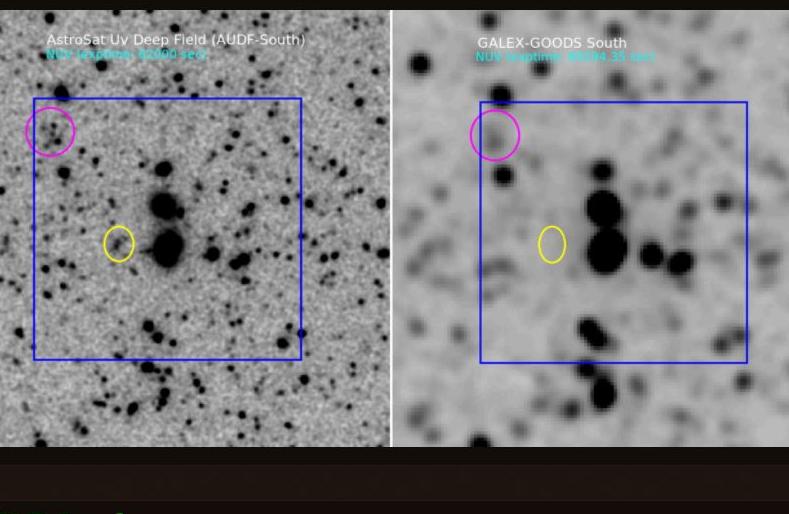 Inter-University Centre for Astronomy and Astrophysics Reports Indian Satellite found a rare discovery in space
Pune based IUCAA, the Inter-University Centre for Astrophysics and Astronomy (IUCAA), has observed intense ultraviolet light of a 9.3 billion light-year galaxy from Earth with the help of India's first multi-wavelength telescope, Satellite Astrosat. The big breakthrough was made by a national team headed by IUCAA scientists.
IUCAA Associate Prof. Dr Kanak Saha said that the Distanced travelled by light in a year is called Light-year. Its distance is about 950billion kilometre from the earth.
The Head of The research team Dr Kanak said this research has been published already in a magazine named Nature Astronomy. This research team has scientists from India, France, Switzerland, Netherlands, and Japan.
According to the team, these Ultraviolet rays were visible for 28 continuous days in 2016 but the research and recognition took 2 years.
The Director of IUAC Dr Somak Raychaudhury said these rays of light are still somewhere deep in the space. we take time to find it and research on it but this knowledge can help to know about the origin, beginning and end of the Universe.