Updated By: LatestGKGS Desk
Moon Brick composition, formation and usage in building Moon Base for humanity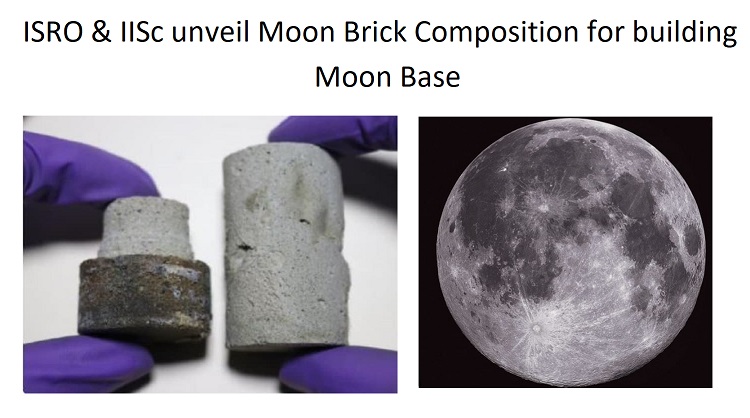 IISc and ISRO unveils the process and ingredients of Moon Brick formation for Moon surface building structures
Researchers from IISC and ISRO have developed a stable process to form a brick-like structure for the moon surface.
These Moon Bricks have been developed by bacterias and Guar (Cluster Beans).
Indian Institute of Science (IISc) is hopeful for these space bricks' usefulness in building home-like structures on the satellite moon surface.
According to IISc, the special thing about the development of moon bricks is bringing mechanical engineering and biology close to work together.
IISc and ISRO technology usage Uria to form these moon bricks, which can easily be obtained from human urine and moon crust.
This way the cost of building moon base will be lowered down which is something like 7.5 lakh for sending 1 pound mass in the space.
This process of moon brick formation has less carbon footprint as it usage Guar gum for building structure in place of cement. Moon Brick development process can also be used on the planet earth for developing reliable bricks.
There are many known bacterias producing vital minerals for building infrastructure.