Updated By: LatestGKGS Desk
Jair Bolsonaro wins Presidential Election of Brazil, becomes new elected President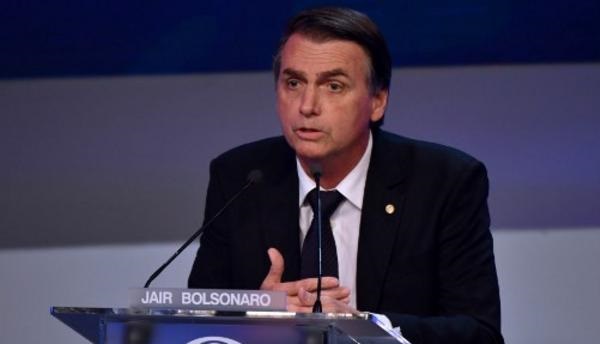 Jair Bolsonaro becomes new elected President of Brazil
In the Brazilian presidential election, right-wing leader Bolsonaro Jair was declared the winner.
Supreme Electoral Tribunal declared him the winner on October 28, 2018.
In official results, Bolsonaro got 55.13 per cent of the votes, while his opponents Lieutenant Fernando Haddad received 44.87 per cent of the votes.
The term of Bolsonaro (63) will start from January 1, 2019.
Bolsonaro had won the first phase of elections on 07 October 2018.
In his victory speech, Bolsonaro said that he is the lobby of freedom, who will govern such a government, who will protect the citizens who follow their duties and respect the laws.
It is worth mentioning that during the election campaign of the first phase, Bolsonaro was attacked with a knife during the election rally.
In this attack, he was deeply injured in his stomach and had to stay in the hospital for 23 days. They had two operations.
It has been seen that in the past few years crime cases in Brazil have increased a lot.
At the same time, due to corruption, the economy of the country was also deteriorated.
During the economic downturn of 2015, the economy of the country fell to 7%.
There are about 15 million registered voters in Brazil, for whom it is mandatory to cast a vote.