The History of Tipu Sultan's Mysore State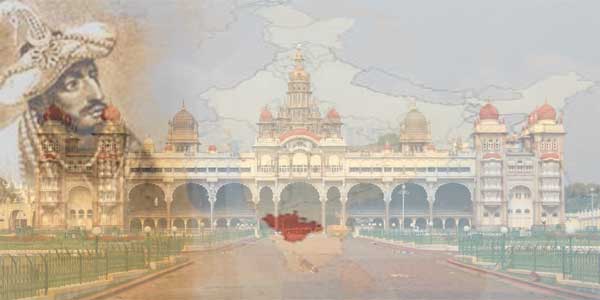 History of Mysore State: Detail
After the fall of the Vijayanagara empire, 1565 AD In the kingdom of Mysore the State was declared an independent state by Hindu Vodiyar dynasty.
During the reign of Chikka Krishnaraj II, the last ruler of the Vaudian lineage, the real power came in the hands of Devraj (Dalwai or Senapati) and Nanjraj (All-Secretary or Finance and Revenue Controller).
This area became a subject of dispute between Peshwa and Nizam.
Nanjaj got along with the British in the Second Carnatic War and captured Tricharaapalli (Tamil Nadu).
In 1761, Haider Ali, who started his life as a soldier, removed the kingdom of Mysore and settled on the state.
Hyder Ali (1760-1782) occupied the kingdom of Mysore, which was ruled by two Wadiyar brothers-Devaraj and Nanjraj.
He had to fight with the Nizams and Marathas to maintain the independence of his kingdom.
He defeated the British in the first Anglo-Mysore war between 1767-1769 with the Nizams and the French, and in April 1769, he got the Treaty of Madras As compelled to accept your terms.
In the second Anglo-Mysore war between 1780-1784 AD, he also defeated the British in 1782 AD, with the Nizams and Marathas, but he died in 1782, due to wounded in war.
Important information related to Tipu Sultan:-

1. He was a great admirer of the Jagdguru Shankaracharya of Stranger and provided funds to the idol of Goddess Sharda destroyed by the Marathas.

2. His autobiography was named Date-A-dig.

3. He also wrote a military book titled Fathul Mujahideen, which provided information related to rocket science and rocket brigade.
4. He completed the Lal Bagh project (Bangalore) started by his father Hyder Ali and constructed Krishnaraj Sagar Dam on the Kaveri river.