Indian Vice President Inaugurated a Scientific Convention on the World Homeopathy Day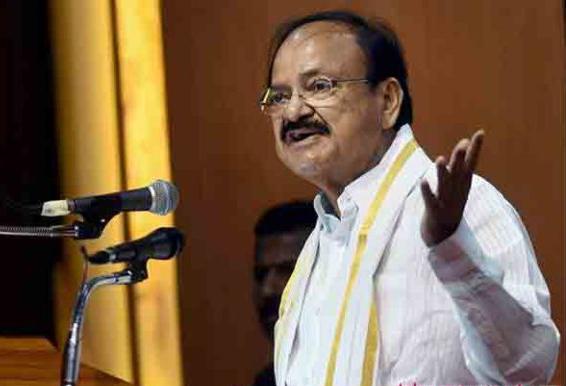 Indian Vice President M Venkaiah Naidu Inaugurated a Scientific Convention on the World Homeopathy Day
Indian Vice President, M Venkaiah Naidu inaugurated a 'Scientific Convention on the World Homeopathy Day' on 10th April 2018 in New Delhi.
The Scientific Convention is a two-day event organised by the Ministry of AYUSH. It is scheduled to be held on 10th April and 11th April 2018.
The Scientific Convention theme is Innovate: Evolve, Progress: Exploring Science since 40 years.
The Scientific Convention showed the participation of Ministers, Politicians and more than 1500 delegates including Homoeopathic Researchers, Scientists from allied sciences, Practitioners, Students, Industrialists as well as representatives of various Homoeopathic Associations.
Vice President, M Venkaiah Naidu on the inaugural day of the convention also conferred awards to incentivise the contributors in the field of Homoeopathy Research.
On Scientific Convention, a 'Webinar Series' was released in association with Mind Technologies Pvt. Ltd on the occasion of 40 years of the completion of Central Council for Research in Homoeopathy (CCRH).
The webinars series released will provide an excellent opportunity for learning to practitioners, faculty, undergraduate and postgraduate students/interns, PhD Scholars and researchers.
On Scientific Convention a first-ever Mobile App for the convention, 'WHD CCRH App' was also launched to make this convention a global event.
Significance
World Homeopathy Day is observed annually to commemorate the birth anniversary of Homoeopathy founder Dr. Christian Friedrich Samuel Hahnemann (10th April 1755).
World Homeopathy Awareness Week will be celebrated annually between April 10th and April 16th.
World Homeopathy Day-2018 is marked with the hashtag (#isupporthomeopathy) campaign.