Maldive decides to leave commonwealth leaving democratic values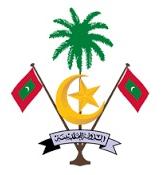 Maldives decides to leave 53 member of Commonwealth after Cabinet cautioned them for democracy
Maldives decided to leave Commonwealth as they believed that they had treated unjustly and unfairly by commonwealth games.
They took this decision because the commonwealth have warned Maldives to take further steps to promote law and democracy.
Maldives was asked to improve the democratic institutions, to motivate the political conversation and cautioned them that if they do not show development in the six identified areas then they will be suspended from the Commonwealth council in the next meet in 2017.
President Mohamed Nasheem and other members were jailed
The different leaders and president of Maldives were put in jail and then only Maldives was in inspection after the restriction of opposition leaders.
President Mohamed Nasheem who was put in jail was release after some time due to medical emergency and then he went to London where he was granted protection.
The opposition party said that the decision was taken by the Cabinet alone without the consultation of the members of Parliament or the people of Maldives.