Achievement: Mary Kom becomes World Boxing Champion 6th Time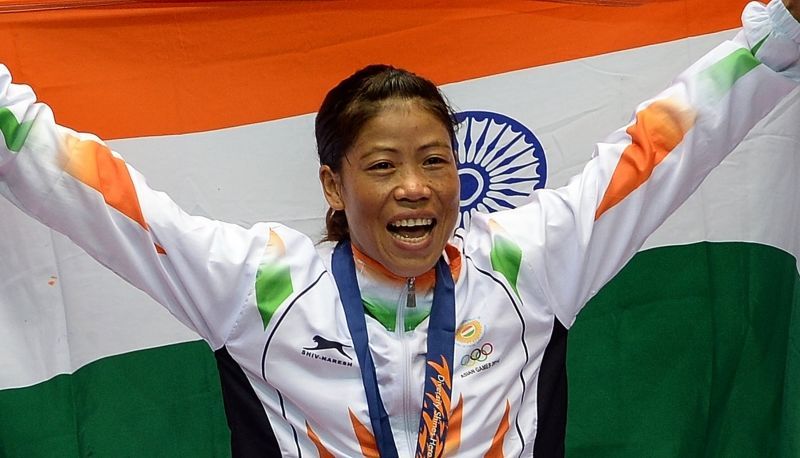 Mary Kom wins World Boxing Championship 2018, a title for the sixth time for a woman boxing in the world
Supermom MAC Mary Com created history by putting title titles at the World Championship on Sunday. In the final fight of the 48kg category in Delhi's KD Jadhav Hall, she defeated Henna Okota of Ukraine 5-0 and won the record for the sixth time Women's World Cup title.
This is the second time when he was in front of the domestic fence for the title fight. Before that 2006 the domestic audience had rushed in front of the ring. Here he defeated Romania's Steluta duo in Light Flight (48kg) and named his fifth fifth world crown.
With this win, 35-year-old Star Indian boxer became the first woman boxer to win 6 world championships by overtaking Katie Taylor. Earlier, Marie and Taylor were equal to winning 5-5 times World Championship title.
Talk about both the boxers in the final fight played today, then there is a gap of 13 years at the age of both. Boxer Hannah of Ukraine is 22 years old now, but due to his excellent sports, he has made his identity known as 'Hunter'. He has named Bronze Medal in the European Youth Championships.