Updated By: LatestGKGS Desk
Odisha's BJD Leader Chandrani Murmu is youngest Member of Parliament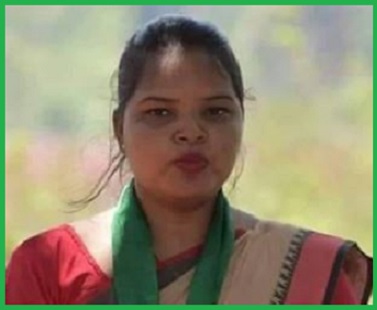 Odisha's BJD Leader Chandrani Murmu is youngest Member of Parliament: Details, Election Results
Lok Sabha Elections 2019, results are out and PM Narendra Modi led NDA is set to form new Government claiming highest win ever.
In Odisha, Biju Janata Dal (BJD) leader Chandrani Murmu has been elected as new the Member of Parliament (MP) to the 17th Lok Sabha.
Chandrani Murmu is only 25-year-old engineering graduate from Odisha, she is now the youngest Member of Parliament.
Chandrani Murmu is 25 years, 11 months and nine days old.
Chandrani Murmu represents tribal-dominated Keonjhar and was selected by BJD from the Keonjhar seat only.
Chandrani Murmu is new in politics and wants to come up to the expectations meant on her by the youth and women besides the tribals in her region.
Chandrani Murmu after B.tech graduation from SOA University, Bhubaneswar and was looking for a job and preparing for competitive exams before entering into politics.
Latest Member Of Parliament Updates