AMRUT Index: Andhra Pradesh tops in Living Facility in India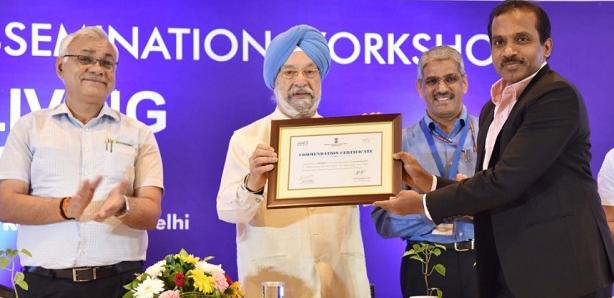 Ministry of Housing & Urban Development report says Andhra Pradesh the best for living
Under the Is of Living Index released on Monday by the Ministry of Housing and Urban Development, Andhra Pradesh is the best state in terms of convenient and simple living conditions. In this index released under the Atal Urban Revival and Transformation Mission (Amrut), Odisha is second and Madhya Pradesh at number three.
Based on the index of 111 cities issued last month, these three states have been selected. In order to better suit the quality of life-related infrastructure, to facilitate healthy competition among all the states, the Ministry has taken initiative to issue index of the cities. Its aim is to restore civil facilities in all cities in line with national and international standards.
The index includes five cities of Andhra Pradesh. Apart from this, two cities of Odisha and seven cities of Madhya Pradesh have been included in this index.
The index demonstrates the country's goal towards sustainable urbanization. It will also inspire other states and cities to move forward in this direction. States and cities can also take inspiration for the future, with suggestions on improving basic living standards.
Prime Minister Narendra Modi launched the Atal Urban Revival and Transformation Mission in June 2015. Its purpose is to provide sewage, water supply, and other basic amenities to the people so that the quality of life of urban citizens can be increased. Through the last month, Amravati has provided drinking water facility to 24 lakh households across the country.