Updated By: LatestGKGS Desk
AMRUT Scheme : Launch and Objectives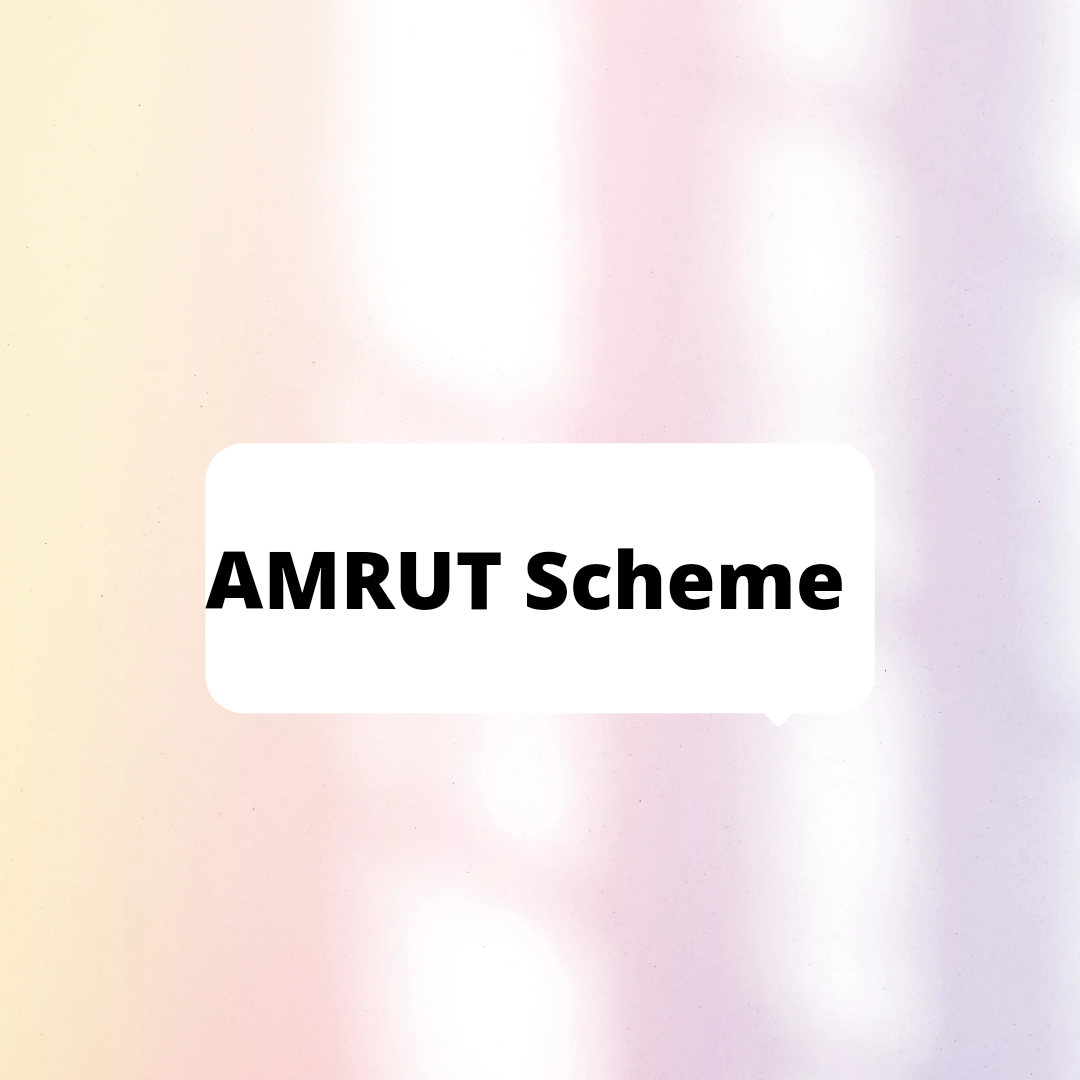 AMRUT Scheme:Launch and Objectives
Atal Mission for Rejuvenation and Urban Transformation(AMRUT) was launched in June 2015 by PM Narendra Modi under the Government of India.
This initiative provides basic civic amenities to the urban areas to improve the quality of life with major focus to the poor and the disadvantaged.
This national water mission was launched in 500 cities and covered 60% of the urban population.
To mark 6 years of successful completion of the AMRUT Scheme,the Ministry of Housing and Urban Affairs (MoHUA) organized an online event on 25June
2021 and on this day ,the National Institute of Urban Affairs,an autonomous body of MoHUA also completed its 45years.
105 Lakh household water tap connections and 78 lakh sewer/septage connections have been provided under the mission,88 lakh streetlights have been
replaced with energy-efficient LED lights leading to eenrgy savings of 193 crore units by the end of June 2021.
According to the Energy and Resources Institute(TERI), 84.6 lakh tons carbon footprint have been reduced through various initiatives under the AMRUT Scheme.
Objectives of AMRUT Scheme
The scheme focuses on establishing an infrastrucure for ensuring adequate sewage networks andwater supply in the urban areas through the
Implementation of the urban revival projects.Rajasthan was the first state to submit State Annual Action Plan under the AMRUT scheme.
*To ensure a proper supply of water and a sewage connection in every household.
*To develop green and well maintained parks and open spaces to increase the amenity value of the cities.
*Reduce water pollution by switching to public transport or construction of non-motorized transport facilities such as walking and cycling.