Updated By: LatestGKGS Desk
Udyam Sakhi Portal www.udyamsakhi.org For Women Entrepreneurs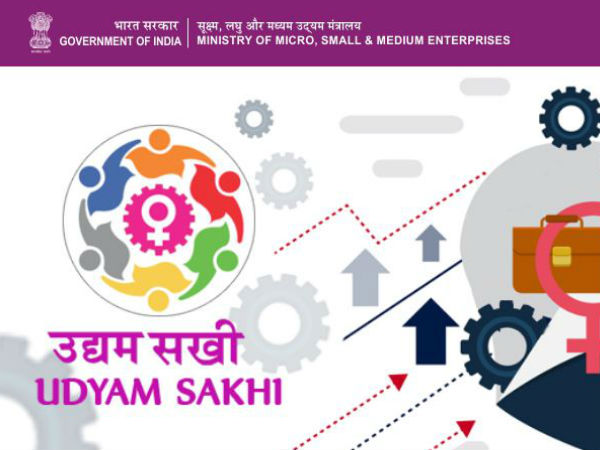 MSME Udyam Sakhi Portal (www.udyamsakhi.org) Launched For Women Entrepreneurs- Details, Features, Purpose
Union Ministry of Micro, Small & Medium Enterprises (MSME) has launched Udyam Sakhi Portal (www.udyamsakhi.org) for women entrepreneurs on the occasion of International Women's Day.
Union Minister of State (I/C) of MSME, Giriraj Singh, unveiled the launch on 8th March 2018, at a program held in Ambedkar International Centre, New Delhi.
Minister Giriraj Singh informed that Udyam Sakhi Portal will cater needs of around 8 million women from across country. Women running their own businesses or startups are playing a vital role in the growth of Indian economy.
The Udyam Sakhi Portal is a network to nurture entrepreneurship and create business models for low-cost products and services in order to empower women and make them self-sufficient and self-reliant.
The Udyam Sakhi Portal will also provide assistance to women entrepreneurs through its platform for entrepreneurship learning tools, training programs for fund raising, incubation facility, provide mentors, one-on-one investor meet, provide market survey facility and technical assistance.
The Udyam Sakhi initiative is set up on the basis that women are more comfortable when they are hand-held by other women. The level of trust is higher and there is more seamless sharing.
Under Udyam Sakhi initiative, the mentors can come on a voluntary basis, they could be social entrepreneurs, senior executives, retired businesswomen, former bank officials or members of non-profit organisations etc.
Under Udyam Sakhi initiative, the mentors involved will share their knowledge and experiences with other women and can help them in creating value through entrepreneurship.
The Ministry of MSME will provide basic help & minimum resources so that they don't have to spend their own expenses.