Updated By: LatestGKGS Desk
Swadesh Darshan Scheme : Aim of the scheme and Tourist circuits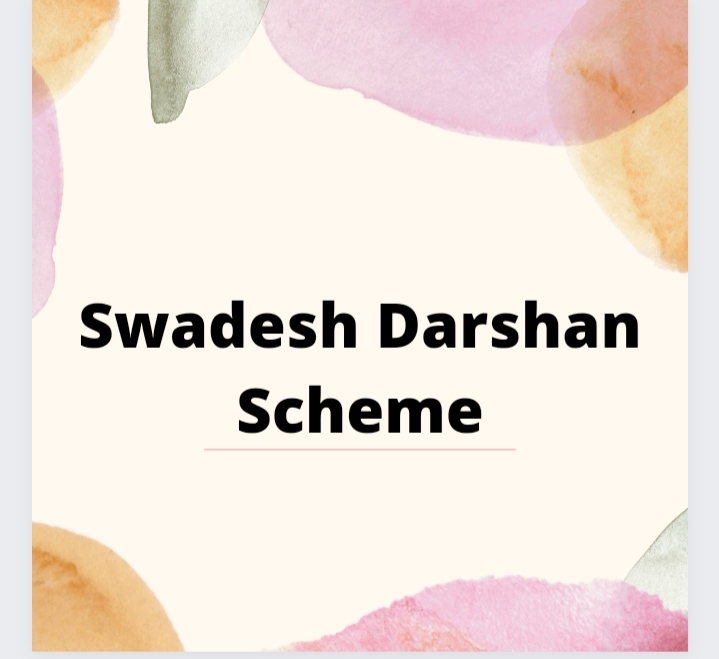 Aims of Swadesh Darshan Scheme and Tourist circuits
*To promote tourism as a catalyst for economic growth and creation of jobs.
*To help India in becoming a world class tourist destination.
*Developing theme-based circuits like ecotourism with ecological and cultural conservation.
*Focus on infrastructure.
*To provide complete tourism by enhancing tourist attractiveness in a sustainable manner.
What is a Tourist Circuit?
Tourist circuit is a route on which at least three major tourist destinations which are not in the same town,village or city and are not separated by long
distance as well.
These should have well-defined entry and exit points.So,in case when a tourist enters in it ,gets motivated to visit most of the places idenified in the circuit.
Theme-based tourist circuits are based on some specific themes such as religion,culture ,ethnicity,niche,etc.
These theme based circuits can be covering a single state or more than one state or union territory.
There are 15 theme based circuits named as
*Buddha Circuit
*Coastal Circuit
*Desert Circuit
*Eco Circuit
*Heritage Circuit
*North-east Circuit
*Himalayan Circuit
*Sufi Circuit
*Krishna Circuit
*Ramayana Circuit
*Rural Circuit
*Spiritual Circuit
*Tirthankar Circuit
*Wildlife Circuit
*TribalCircuit