Updated By: LatestGKGS Desk
Swadesh Darshan Scheme : Launch and Objective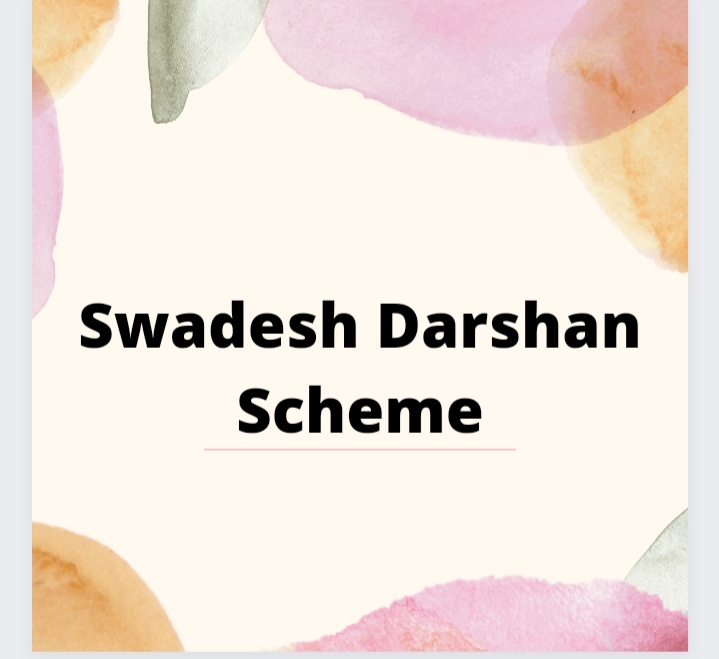 Swadesh Darshan Scheme :Launch,Objective and Other Key Points
Swadesh Darshan Scheme is a centrally sector scheme and it is launched by the Ministry of Tourism,Government of India for the integrated development of
Theme-based tourist circuits. It was launched in 2014-15 by the Ministry of Tourism and Culture,Government of India.
The theme based tourist circuits will be developed on the principles of high tourist value,competitiveness and sustainability in an integrated manner.
Under the Swadesh Darshan Scheme, 15 theme based circuits can be identified.
The Ministry of Tourism provides Central Financial Assistance - CFA to State Governments,Union Territory
Administrations for the infrastructure development of circuits.
The Tourism sector is positioned as a major engine for job creation,the driving force for economic growth,building synergy with various sectors to enable
tourism to realise its potential and also this scheme is envisioned to synergise with other schemes like Swachh Bharat Abhiyan,Skill India,Make in India etc.
Objectives of Swadesh Darshan Scheme
*To develop circuits having tourist potential in well planned and prioritized manner.
*Development of a theme based circuit in an integrated manner.
*Promotion of employment through the active involvement of local communities.
*Promotion of culture and heritage of the country and further follow community based development and pro-poor tourism approach.
*Development of world class infrastructure in the circuits to attract the tourist.
*Spreading awareness among the local communities about the importance of tourism for that in terms of increased sources of income,improved living
standards and overall development of the area.
*Promoting local art,cuisine,handicraft etc.to generate livelihoods in those particular regions.
*To Leverage the capital and expertise of the public.