Indian Sports Minister Kiran Rijiju Profile, Early life, Education, Political Career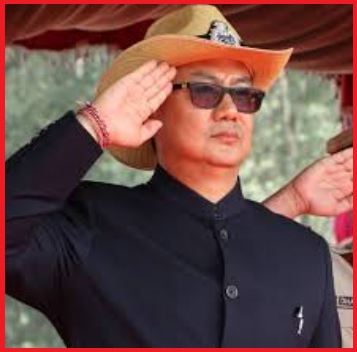 Indian Sports Minister Kiran Rijiju Profile, Early life, Education, Political Career
Kiren Rijiju is an Indian politician and lawyer by profession from Arunachal Pradesh. He is a member of the Bharatiya Janata Party (BJP).
Kiren Rijiju at present is the Minister of State (Independent Charge) of the Ministry of Youth Affairs and Sports and Ministry of State in the Ministry of Minority Affairs of India.
Kiren Rijiju was born on 19th November 1971 (47-years-old) at Nafra, West Kameng district in Arunachal Pradesh.
Kiren Rijiju completed his graduation B.A from Hansraj College, University of Delhi and also has a graduate degree in Law (L.L.B) from Campus Law Centre, Faculty of Law University of Delhi.
Kiren Rijiju was an active social worker since his school days and led various social movements as a social worker and student leader.
Kiren Rijiju was also a member of the youth and cultural team he participated in the Festival of India in USSR in 1987. He has widely visited many countries across the world as a youth leader as well as a member of various Parliamentary delegations.
Kiren Rijiju was named the best athlete in his school and college days and participated in the National Games
Political Career
Kiren Rijiju served as a Member of Khadi and Village Industries Commission from 2000-2005.
Kiren Rijiju during 2004 Lok Sabha Elections, was elected an MP from the Arunachal West Constituency.
Kiren Rijiju was again elected as a member of parliament from the Arunachal West Constituency in 2014 general elections.
Kiren Rijiju was appointed by NDA government for the post of Union Minister of State for Home Affairs in May 2014.
Kiren Rijiju in the 2019 Lok Sabha Elections, defeated his biggest rival Nabam Tuki of Congress by a margin of 156599 votes from the Arunachal West Constituency