Updated By: LatestGKGS Desk
Hindi Diwas: Significance, History, Hindi language, Beohar Rajendra Simha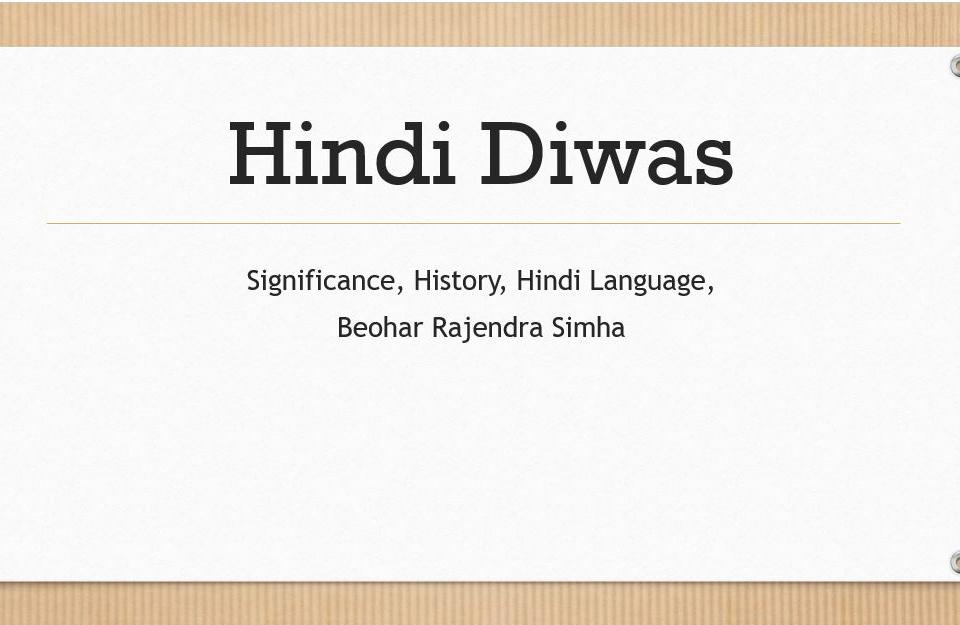 Hindi Diwas, Its significance, History, and Relation with Beohar Rajendra Simha
Hindi Diwas is celebrated to commemorate the adoption of Hindi as the official language of India by the Constituent Assembly of India on 14 September 1949. The decision of using Hindi as the official language was taken under the Constitution of India which came into effect on 26 January 1950. Under Article 343 of the Indian Constitution, Hindi written in Devanagri script was adopted as the official language. At present, there are two official languages - Hindi and English.
Hindi Language:
Hindi third most spoken and pivotal language of India and is spoken by around 40% of the Indian population. It belongs to the Indo-Aryan branch of the Indo-European language family. According to the 2011 census, 43.63% of Indians speak Hindi as their mother tongue which is equal to 258 million people. It is the native language for most people living in North India comprising Uttar Pradesh, Uttarakhand, Delhi, Himachal Pradesh, Chandigarh, Bihar, Jharkhand, Madhya Pradesh, Haryana, Rajasthan, and Chhattisgarh. It is also spoken in many countries of the world including Pakistan, Mauritius, Trinidad, Surinam, etc. Outside Asia, Hindi is the official language in Fiji.
Beohar Rajendra Simha:
Beohar Rajendra Simha was one of the most active and person in support to adhibit Hindi as a National Language Beohar Rajendra Simha with Hazari Prasad Dwivedi, Kaka Kalelkar, Maithili Sharan Gupt, and Seth Govind Das worked hard to make Hindi National Language of India. The first Hindi Diwas was celebrated in 1953 on 14th September.14 the September is also the birthday of Beohar Rajendra Simha that is why it is also special.
Latest National Day Updates