Updated By: LatestGKGS Desk
National River Conservation Plan (NRCP) planning details for River Conservation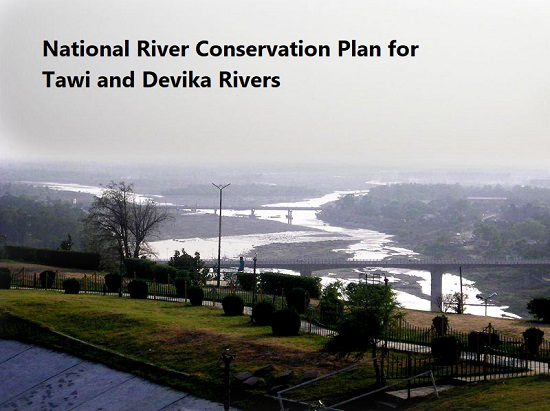 National River Conservation Plan (NRCP) Plan Details to Conserve Devika and Tavi Rivers in Udhampur
To provide assistance in the efforts of State Governments to eliminate pollution in the identified parts of the various rivers through the National River Conservation Plan (NRCP), and the Ministry of Climate Change, to control the pollution of Devika and Tawi rivers in Udhampur, Jammu and Kashmir. A project has been approved for ending. This project will be completed by March 2021.
Project completion will get the direct benefit of a reduction in the pollution burden of both rivers and improve the quality of water. By making arrangements for drainage of dirty water in the city and cleaning of dirty water, the beauty and hygiene conditions of Udhampur city will improve.
Under the project, a sewer line of 129.27 kilometres will be laid, which will ensure the dirty drainage system in Udhampur city.
To set up dirty water, 3 pumping stations will be installed and three dirty water cleaning plants of 13.60 million litres daily capacity will be installed.
Under this project, non-sewer works will also be covered and the riverfront will be developed at approximately 340 meters length on three Ghats.
It includes a fairly crowded Fair Ghat on the occasion of religious festivals.
To reduce the consumption of wood in the crematorium, two advanced cremation grounds will be made and arrangements for ash execution will be arranged.
Latest National River Conservation Plan (NRCP) Updates