Updated By: LatestGKGS Desk
Indus Water Treaty History, Features, Rivers, WB Role, Impact on IND & PAK relations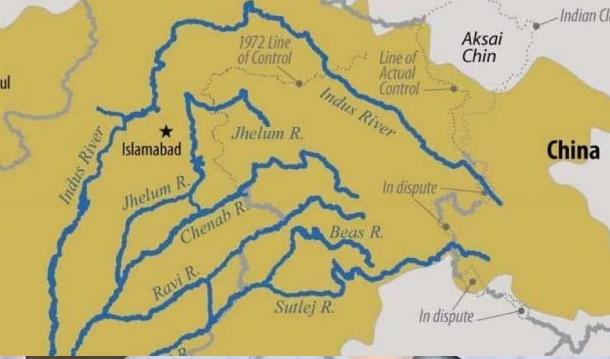 Indus Water Treaty (IWT) History, Rivers and Tributaries, Features, Aim, Role of World Bank, Impact of Pakistan Economy, Benefits for Jammu and Kashmir
The water-distribution treaty was signed by Prime Minister Jawaharlal Nehru and Pakistan President Ayub Khan in September 1960.
The water of six rivers — Beas, Ravi, Sutlej, Indus, Chenab and Jhelum — were to be shared between the two countries.
Control over the three eastern rivers — Beas, Ravi and Sutlej — was given to India while the three western rivers went to Pakistan, unrestricted.
India can use only 20 per cent of the water of Indus, which flows through it first, for irrigation, transport an.
which flows through it first, for irrigation, transport and power generation. The treaty has stood the test of time, including wars of 1965, 1971 and the 1999 Kargil standoff besides the Kashmir insurgency since 1990.
Both India and Pakistan agreed to this and after some negotiation, a draft agreement was prepared in 1954. Pakistan, however, asked for better terms and refused to accept it.
It was brokered by the World Bank. The treaty administers how river Indus and its tributaries that flow in both the countries will be utilized.
A Permanent Indus Commission was set up as a bilateral commission to implement and manage the Treaty. The Commission solves disputes arising over water sharing.