Seed Bank: Doomsday Vault in Norway Purpose, Features, Seeds for Descendants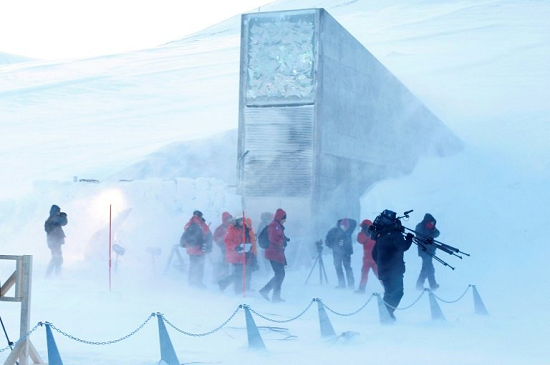 Doomsday Vault in Norway on February 26, 2008, and flood, earthquake, tsunami or man-made atom or hydrogen war on the earth
Increasing natural disasters in the world, rising sea water levels due to global warming, and the threat of atomic warfare etc. are some indicators of destruction, which force the likelihood that this one day is the end of this earth.
If this happens then the civilization coming forward will not be pleasing to agricultural commodities. To ensure this, scientists have created a food bank called 'Dooms de Vault' in Norway.
Doomsday vault was made in Norway on February 26, 2008, surrounded by This place was chosen because the place is closest to the North Pole because it is the coldest place.
Any country who want to keep their seeds in this bank have to sign a deposit agreement with the Norwegian government.
It is necessary to tell here that the ownership of the seeds deposited in this bank will be of the seeds depositing seeds, not the Norwegian government.
Humans started farming 13,000 years ago on the earth; Since then, varieties of millions of seeds have been found so far.
But the possibility of this has been expressed by scientists from time to time that the existence of human civilization can be in danger due to any natural disaster such as flood, earthquake, tsunami or man-made atom or hydrogen war on the earth.
Therefore, man has created this Doomsday vault to keep agriculture products safe for the next generation.