Updated By: LatestGKGS Desk
Sikkim: Real Time Landslide Monitoring System Features, Location Eastern Himalayas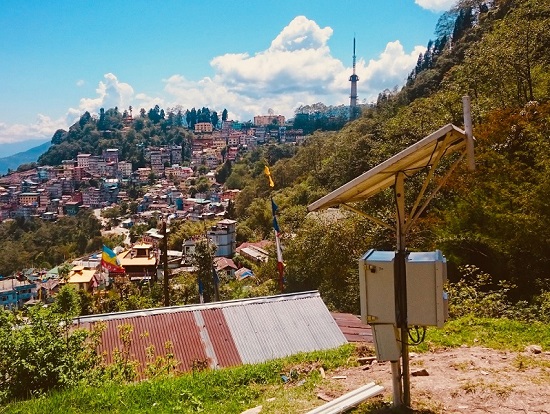 Sikkim gets Real Time Landslide Monitoring system in Chandramari Village of North Eastern Himalayan Region
For the first time, the warning system has been established for the real-time monitoring of landslide in Sikkim. Established in the north-eastern Himalayan region, which is considered to be sensitive for landslides, this system can give information about the danger of landslides in time, which can reduce the loss of life and property to a great extent.
More than 200 sensors have been installed in this warning system established in the Sikkim-Darjeeling belt of the north-eastern Himalayan region. These sensors monitor the various geological and hydrological parameters including rain, hole pressure and seismic activity within the surface of the land. This system warns before the landslide so that local people can be safely evacuated from that place before the disaster.
This system has been set up in 150 acres in Chandmari village of Gangtok, the capital of Sikkim, which can monitor landslide within 10 km radius of the surrounding area. The area around the Chandramariyas is very sensitive to the landslide and even before that there have been landslide incidents here. This warning system, developed by keeping the Himalayan geology at the centre, is based on the Internet of Things (IoT). This system was developed by the researchers of the Amrita University of Kerala on the initiative of the Sikkim Disaster Management Authority.
Latest Sikkim Updates