Updated By: LatestGKGS Desk
Note Ban: RBI declared completion of counting of banned currency notes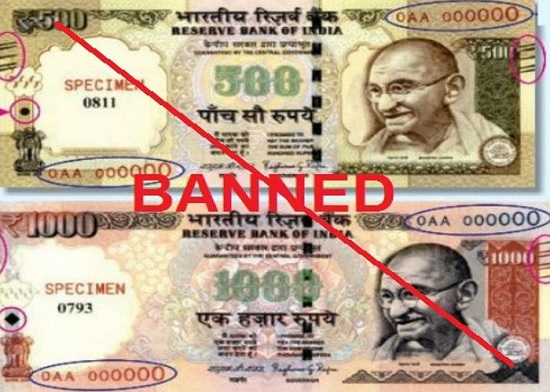 Reserve Bank of India completed Recounting of Banned Currency of Rs 500 and 1000 notes.
The counting of 500 and 1,000 notes are completed. In the Annual Report of the Financial Year 2017-18, the Reserve Bank of India (RBI) said that the closure 99.3 percent of the notes have returned to the banks.
At the time of the ban, there were notes of Rs. 15.41 lakh crores in the circulation of 500 and 1,000 rupees according to value. In the report of Reserve Bank, it has been said that out of these 15.31 lakh crore notes have been returned to the banks.
This means that only Rs 10,720 crore in closed notes have not been returned to the banks. The central bank said that the complex work of counting the specified bank notes (SBN) has been successfully completed.
After the announcement of the ban on the government, the government had provided a limited period of 50 days to deposit old notes. In some cases where very old notes were deposited, now the income tax department is in the verge of the investigation.
The Reserve Bank of India spent Rs 7,965 crore on the printing of new notes of Rs 500 and Rs 2,000 and other value notes in 2016-17, which is more than twice the amount of Rs 3,421 crore spent in the previous year.