Updated By: LatestGKGS Desk
One Nation-one Ration Card Scheme implemented on pilot basis in 4 states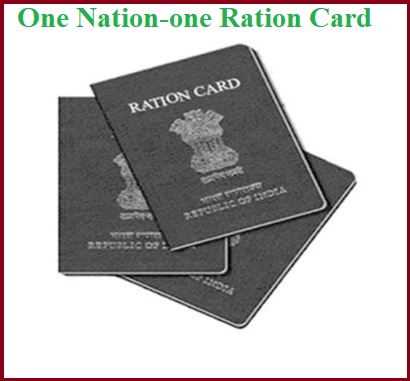 One Nation-one Ration Card Scheme implemented on pilot basis in 4 states: Details, Aim, Features
One nation one ration card scheme was launched on 1st August 2019 on a pilot basis in 4 states including Telangana, Andhra Pradesh, Maharastra, and Gujarat
One Nation One Ration Card' scheme got effective from 1 August 2019 and aims to allow portability of food security benefits.
Under the one nation one ration card scheme, families who have food security cards will be able to buy rice, wheat or any food grain at a subsidized price from any ration shop in these 4 states but their ration cards should be linked with Aadhar Number to avail this service.
Ration Card-holders in Telangana have been getting portability facility which enables them to buy their subsidized rice and other food grains from any Fair Price Shop in the state. Now under One Nation One Ration Card scheme which has come into force in Telangana and Andhra Pradesh same facility can be utilized anywhere in two states now through Point of State (PoS) machines.
Background
As per official data, around 2.82 crore consumers benefited from ration portability in Telangana. The facility was introduced in the state last year.
Now, over 56 lakh beneficiaries covered under the National Food Security Act in Telangana are expected to benefit from the facility.
With the launch of the One nation one ration card scheme, consumers in Andhra Pradesh, Maharashtra and Gujarat will also stand to benefit from the facility.