Bharat Ratna Pingali Venkayya Profile, Early Life, Education, Awards, Achievements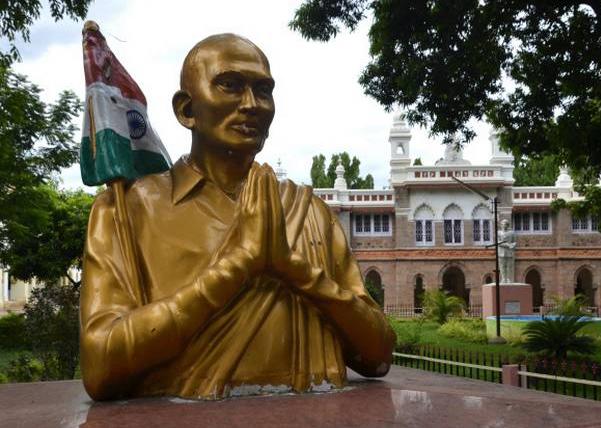 Indian National Flag (Tricolor) designer Pingali Venkayya Profile, Early Life, Education, Awards, Achievements, Role in Freedom Struggle
Pingali Venkayya (2 August 1876 - 4 July 1963) was an Indian freedom fighter and the designer of the flag on which the Indian National Flag was based. He was born at Bhatlapenumarru, near Machilipatnam, in what is now the Indian state of Andhra Pradesh.
Pingali Venkayya's version was first designed for the Indian National Congress and subsequently modified in 1947. Pingali Venkayya was an authority in geology, agriculture and also an educationist who set up an educational institution in Machilipatnam.
Venkayya was a Gandhian ideologist. He was also a linguist, geologist, and writer. In fact, in 1913, he delivered a full-length speech in Japanese. Such credentials gave him interesting titles like 'Japan Venkayya', 'Patti (cotton) Venkayya' and 'Jhanda Venkayya'.
He also published a book in 1916 offering thirty designs of what could make the Indian flag. Throughout all Congress sessions between 1918 and 1921, he relentlessly put forward the idea of having a flag of our own.
"Pingali Venkaiah who is working in Andhra National College Machilipatnam has published a book, describing the flags of the countries and has designed many models for our own National Flag. I appreciate his hard struggle during the sessions of Indian National Congress for the approval of Indian National Flag," Mahatma Gandhi had written in Young India.
A postage stamp was issued to commemorate him in 2009 and in 2011 it was proposed that he be posthumously awarded The Bharat Ratna.