Updated By: LatestGKGS Desk
Punjab and Jammu & Kashmir signed MoU on the Shahpur Kandi project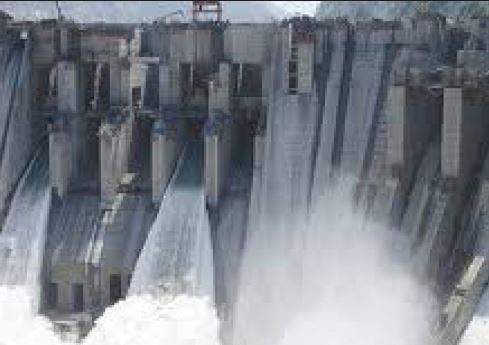 Punjab and Jammu & Kashmir signed MoU on the Shahpur Kandi project: Details, Features, Highlights
Punjab and Jammu and Kashmir governments have signed a Memorandum of Understanding (MoU) for renewing work on Rs. 2793 crores Shahpurkandi dam project.
Under the MoU, the Punjab government would pay Rs.115 crore for land acquisition and the project would be completed by 2021.
The Punjab government will be irrigating 37,173 ha of land and would provide 206MW of electricity to Punjab and J&K.
The Jammu and Kashmir 20 percent of the total power generated at the fixed rate of Rs. 3.50 per unit.
The J&K government would provide benefits worth Rs. 850 annually and utilize the water of Ravi River as per Indus water treaty.
About Shahpurkandi dam project
Shahpurkandi dam project is located in Pathankot district, Its construction began in 2014.
Shahpurkandi dam project will be constructed on the canal from Shahpurkandi Barrage to Madhopur headworks, downstream of the existing Ranjit Sagar Dam.
The water released by Ranjit Sagar Dam shall be utilised for generating power from this project.
Shahpurkandi dam project comprises seven hydro generating sets located in two power-houses 6 nos each of 33 MW and one of 8 MW.
Punjab (India)
Capital: Chandigarh
Districts: 22
Governor: V.P Singh Badnore.
Chief Minister: Amarinder Singh.