Updated By: LatestGKGS Desk
Ram Nath Kovind in augurates Agricon 2018, Agriexpo 2018 in Kanpur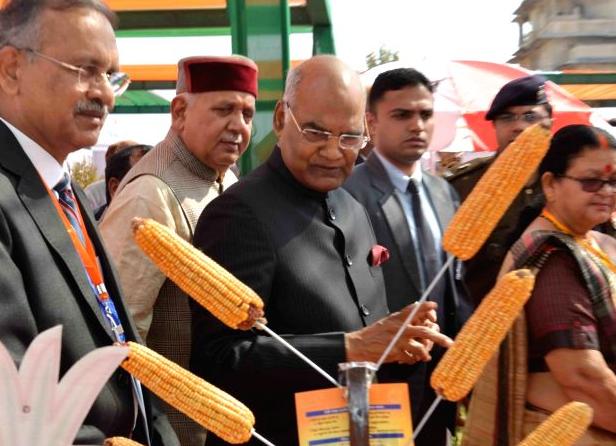 International Conference 'Agricon 2018' and 'Agriexpo 2018' Kanpur- Details, features
President Ram Nath Kovind has inaugurated the international conference 'Agricon 2018' and 'Agriexpo 2018' at Chandra Shekhar Azad University of Agriculture and Technology in Kanpur, UP.
Ram Nath Kovind informed that in India where around 60–70% of the population is directly or indirectly dependent upon agriculture sector. It has been seen problem faced by farmers in different regions are different, so we need to come up with a solution to it depending upon their various needs.
President Kovind proclaimed water is a common concern' for it the Government has promoted the concept of "per drop, more crop" and this message should reach every farmer in the country.
President Kovind highlighted on the needs to look Grain Production, Dairy Farming, Animal Husbandry, Fisheries, Poultry, Horticulture and Sericulture as part of a composite approach to modern agriculture.
President Kovind further added there's also a need to encourage the food processing industry to provide farmers a better price and a better deal for their produce.
President Kovind concluded that the Indian Government is fully committed to empowering both our Armed Forces and our Farmers in relevance with the slogan of "Jai Jawan Jai Kisan".
Latest Ram Nath Kovind Updates