Updated By: LatestGKGS Desk
S-400 Triumf Air Defence System Deal Features, IMpact on Global Defence Strategy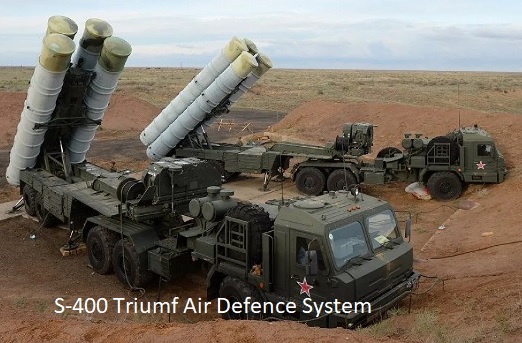 S-400 Triumf Air Defence System deal between India and Russia impact global defence partnership
After India's stamped on the S-400 air defence missile system deal with Russia, India has now made preparations for America. India will demand a diplomatic-military campaign to exempt the deal from the US. After a long wait, this deal has been stamped in bilateral talks between India and Russia. India has done seven agreements with Russians besides the S-400.
India has assured the Trump Administration that it will never compromise with the operational secrecy of the weapon system. India has also said to the US that it will technically strengthen and will not confuse any country's confidential information to any third country. We respect the Intellectual property rights with the agreements between the two countries.
After the agreement on the S-400 deal by the Cabinet Committee on Security on September 26, the US officials were visited several times by the Indian authorities and an attempt was made to convince them for the deal.
On 22-23 August, top officials of a high-level technical team had visited America under the leadership of Air Chief of Air Force Air Marshal R Nambiar (now Eastern Air Command Chief). After this, in the middle of September, National Security Adviser Ajit Doval visited the US.
India has been able to convey its message to the US firmly. Together, India also told the US that the S-400 deal is necessary for the security of Indian borders. But he has also acknowledged that the final decision on whether India will get an exemption from American sanctions in this deal will take President Donald Trump. On the instructions of Trump, the United States has banned the purchase of Russian arms or oil from Iran.