Updated By: LatestGKGS Desk
Sachin Tendulkar Urges CBSE Board To Mandate Sports Period For All Classes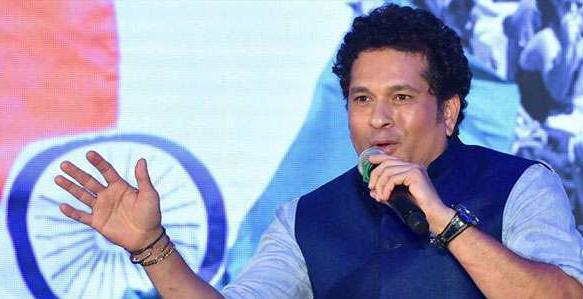 Sachin Tendulkar Urges CBSE Board To Mandate Sports Period For All Classes
Former Indian Cricketer, Master Blaster, Sachin Tendulkar has praised the new policy of the Central Board of Secondary Education (CBSE) mandating daily sports period for students of class 9th to 12th.
Sachin Tendulkar also proposed the CBSE board to extend this new policy to all the classes.
The CBSE board has formulated new sports guidelines for schools mandating them to have a daily sports period for class 9th to 12th in order to prevent students from being a sluggard and a sofa spud lifestyle.
Sachin Tendulkar in his letter to CBSE chairperson, Anita Karwal had written "India is at number 3 when it comes to obesity and it is a matter of serious concern. A young, unfit and unhealthy India is a recipe for disaster. To be able to tackle this issue, we must build a strong sporting culture in our country".
Sachin Tendulkar further added, "As the overall objective of your initiative is preventing obesity among children, the board would also like to consider making health and fitness mandatory across all other classes as well." The board has prepared a 150-page manual detailing sports guidelines for schools for classes 9 to 12 and methodologies for implementing them.
As per the new CBSE guidelines, which aimed at mainstreaming health and physical education, it will be mandatory for schools to have a "sports" period daily during which students will have to go the playground but will be free to perform any physical activity listed in the manual and will be graded on the same.
The CBSE board had in March asked all schools to reserve one period for "Health and Physical Education (HPE)" while preparing their time-table for the 2018-19 session. However, HPE will be different from Physical Education (PE) academic elective which is offered to class 10 and 12 students.