GK Questions 24th September 2019 General Knowledge, Current Affairs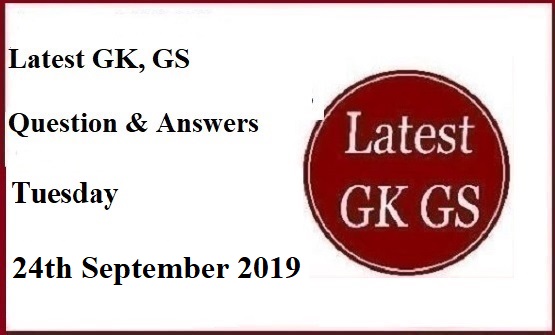 GK Questions 24th September 2019 General Knowledge, Current Affairs
1. Which Bollywood movie is nominated as India's official entry to Oscars 2020?
Ans: Gully Boy

2. Which India-US Tri-Services exercise is scheduled to be held in November 2019?
3. Which Indian wrestlers pulled out of his title bout due to injury at the World Wrestling Championships 2019?

4. Who proposed the idea of multipurpose ID card??
Ans: Amit Shah

5. Who won the Formula 1 Singapore Grand Prix recently?
Ans: Sebastian Vettel

6. Which nation has cut off power to parts of West Bank?
7. Which travel giant company collapsed recently due to bankruptcy?
8. Which series has recently won 'Outstanding Drama Series Award' in Emmys this year??
Ans: Game of Thrones (GoT)

9. Who recently created history by winning a silver medal in the World Boxing Championship 2019?
10. When is the International Day of Sign Languages observed globally?
Ans: 23rd September