SCO & NDRF Joint Meeting on Urban Earthquake Search & Rescue Concludes in New Delhi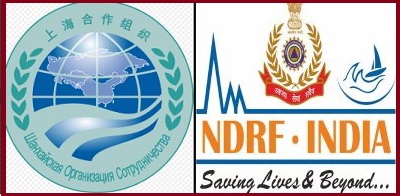 Shanghai Cooperation Organization & NDRF Joint Meeting on Urban Earthquake Search & Rescue-2019 concludes in New Delhi: Details, Aim, Highlights
The "Shanghai Cooperation Organization Joint Exercise on Urban Earthquake Search & Rescue- 2019 preparatory meeting concluded on 4th November 2018 in New Delhi.
The two-day long SCO preparatory meeting was the first phase of the main exercise which is scheduled for 21-24 February 2019 in New Delhi. It will be organised by the National Disaster Response Force (NDRF), Government of India.
The SCO preparatory meeting aimed at devising out the plan, discuss requirements, details, and modalities of the main exercise, which is scheduled for February 2019. It also focussed on sensitization about the dimensions of disaster and responsibility of SCO.
Besides, India has also hosted the South Asian Annual Disaster Management Exercise (SAADMEx), Asian Ministerial Conference for Disaster Risk Reduction (AMCDRR) and Bay of Bengal Initiatives for Multi-Sectoral, Technical and Economic Corporation (BIMSTEC).
Shanghai Cooperation Organization (SCO)
The SCO was founded at a summit in Shanghai in 2001 by the presidents of Russia, China, Kyrgyz Republic, Kazakhstan, Tajikistan, and Uzbekistan.
Headquarters: Beijing, China
Secretary-General: Rashid Alimov
Member Countries: 8 (present), 4 (Observer states)
India and Pakistan have joined the organization as full-time members from 2017 at a summit in Astana, Kazakhstan.
National Disaster Response Force (NDRF)
Founded: 2006
Founder: Government of India
Headquarters: New Delhi
Director-General: Sanjay Kumar
Motto: Saving Lives & Beyond