ISRO Space Suit Features, Color, Specifications, Oxygen, For Gaganyaan Astronaut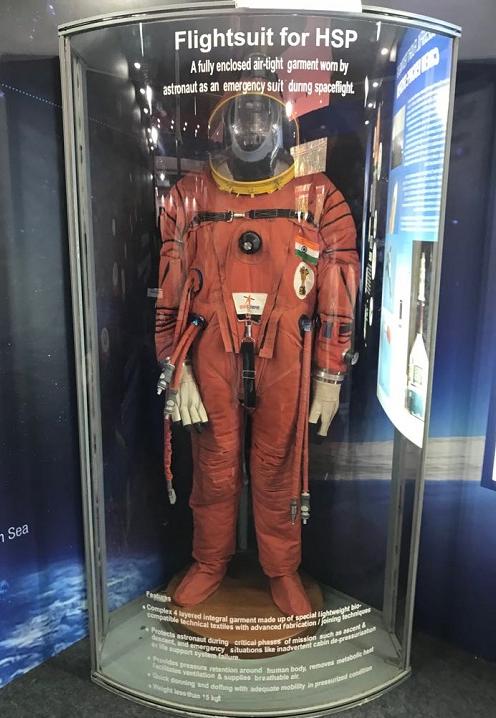 Indian Space Research Organization (ISRO) indigenous space suit (Flightsuit for Human Space Flight Mission 2022) features, color, specifications, oxygen capacity, comfortability
Indian Space Research Organization (ISRO) has prepared an indigenous space suit. This space suit has been prepared in the space of about two years for the space mission of the year 2022.
ISRO demonstrated its prototype on September 06, 2018 in the 'Bengaluru Space Expo'.
The suit has been developed at the Vikram Sarabhai Space Center of Thiruvananthapuram (Trivandrum).
This time, on 72nd Independence Day, India's Prime Minister Narendra Modi had announced the initiative of India's humanitarian mission. India will send three passengers to space in its first human mission.
On successful completion of this mission, India will become the fourth country after America, Russia, and China, which has sent its citizens to space.
Significantly, the space agency NASA has already prepared the same suit. It takes 2 years to build this suit.
An oxygen cylinder may fit in this suit so that the astronaut will be able to get oxygen for about an hour.
ISRO has, at the moment, prepared such two suits and will prepare another suit. Because in space mission of 2022, a total of three people will go.
ISRO Human Space Suit Color is Orange Reasons
ISRO has kept the colour of this suit orange.
The orange colour in space is very visually visible in terms of hedge and search, therefore it is chosen.