Updated By: LatestGKGS Desk
Swami Vivekanand chicago Speech anniversary observed on 11 September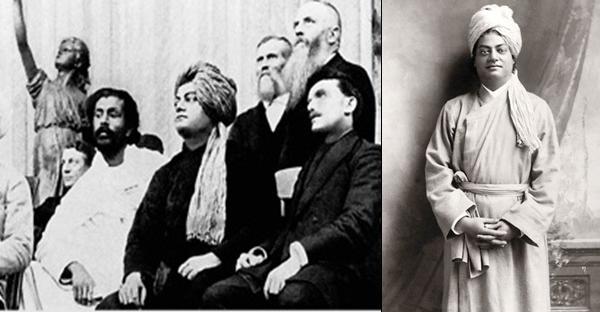 Swami Vivekanand represented India in the Parliament of the world's religions at Chicago on September 11, 1893
On September 11, 1893, Swami Vivekananda represented India and Hinduism at the Parliament of the World's Religions. Held from September 11 to 27 that year, this was the first Parliament of the World's Religions, and delegates from all over the world had joined this Parliament.
Swami Vivekananda was a wandering Hindu monk who was the most prominent disciple of Ramakrishna, a well known 19th-century saint. Vivekananda is remembered as one of the key people who introduced Indian philosophies such as Vedanta and Yoga to the West. He is also responsible for awakening Hinduism in India, while also assisting the idea of Nationalism in British India. Swami Vivekananda has also established the Ramakrishna Mission and the Ramakrishna Math.
Swami Vivekananda gave more speeches at the Parliament about Hinduism and Buddhism and peace and understanding between religions. All of Vivekananda's speeches had a similar undertone, that of religious harmony and tolerance. After his speech in Chicago, Swami Vivekananda toured the United States and gave lectures at New York, Detroit, Boston, and Chicago. Later Swami Vivekananda also traveled to England and other European countries such as Germany. He was also offered prestigious academic positions in two American Universities, which he declined because he felt that it would affect his duties as a monk.
Swami Vivekananda passed away on 4th July 1902 at Belur Math in West Bengal; he was only 39 at the time. Vivekananda will always be remembered as a monk who introduced the West to Hinduism and Hindu philosophy. He is also considered a patriotic saint and his birthday 12th January is celebrated as National Youth Day every year.