Updated By: LatestGKGS Desk
IFC: Indian Airspace is permitted Mobile Communication on Aircraft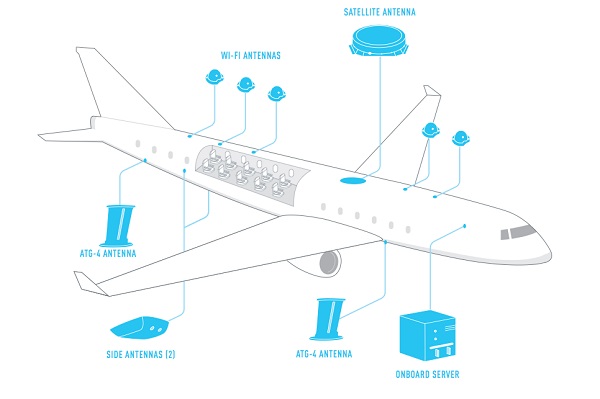 Internet and Mobile Communication on Aircraft (MCA) service permitted as In-Flight Connectivity (IFC) services in the Indian airspace.
The Telecom Regulatory Authority of India announced that making calls will be allowed once an aircraft reaches an altitude of 3,000 meters, and Internet access through Wi-Fi will be allowed within the aircraft.
New satellite technologies are making it possible to provide ubiquitous coverage across the globe. It is possible for the passengers to have telecom services in the Aircraft traveling at 800 Km per hour and 10,000 meters in the sky due to satellite-enabled connectivity.
It has been noticed that there has been increasing interest and demand for broadband connectivity (both voice and data) to passengers on board a flight.
To provide IFC services, a mobile earth station is installed in the Aircraft to establish backhaul link with the ground.
Given the rapidly expanding demand for In-Flight Communication, there is a proposal to introduce In-Flight connectivity (IFC) for voice, data and video services over Indian airspace for domestic, international and overflying flight in Indian airspace. With the advancement in the technology, it is now possible to permit the use of mobile phones on board.