Updated By: LatestGKGS Desk
World's First Autonomous Pods for transport In Dubai Details, Features, Specification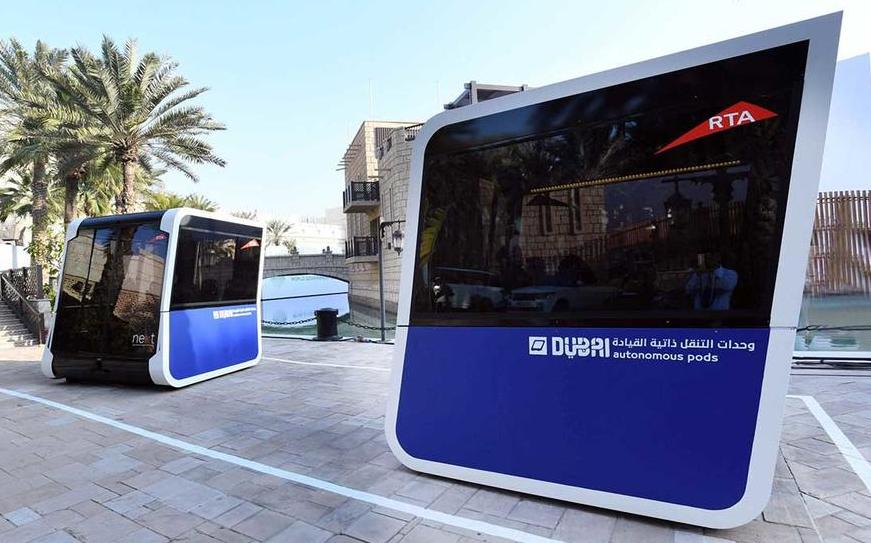 World's First Autonomous Pods Launched In Dubai at the World Government Summit Details, Features, Specification
Dubai the largest and busy city in the United Arab Emirates (UAE) unveiled the first tests of the world's first autonomous pods at the World Government Summit on 11th February 2018.
The Autonomous Pods launch was made by Dubai's Roads and Transport Authority (RTA) in cooperation with Next Future Transportation Inc. a U.S based company.
The Autonomous Pods are developed and designed to travel short and medium distances in dedicated lanes. They can be coupled together or can be detached within 15 seconds considering on the riders' destination - in 5 seconds. It will also ensure safe and economical rides.
The Autonomous Pods are equipped each with HD cameras and electromechanical technologies to enable the coupling and detaching, which can be activated even if the pods are in motion.
Each Autonomous Pod has an average speed 20 km per hour, and measures 2.87 metres in length, 2.24 metres in width and 2.82 metres in height, and weighs about 1,500 Kg which can carry loads of 10 riders.
The Autonomous Pod is also attached to a battery that supports 3 hours of operation and can be charged in just six hours.
As per RTA officials, the pods form part of Dubai's larger strategy of making 25% of all journeys in Dubai autonomous by 2030.
RTA Director-General and Chairman Mattar Al Tayer proclaimed that autonomous feature of pods will ensure transforming of Dubai city into the smartest city worldwide.