Updated By: LatestGKGS Desk
UGC, AICTE Conference on Academic Leadership At Vigyan Bhawan Objectives, Features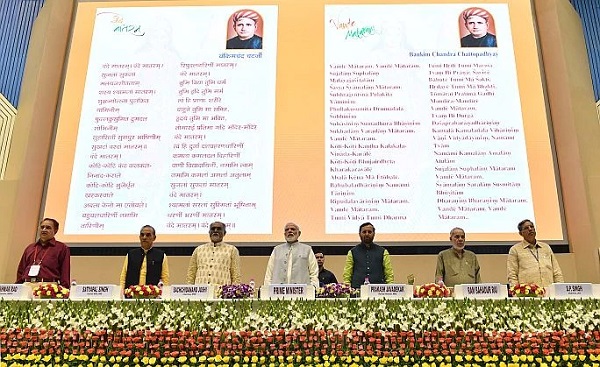 Prime Minister Narendra Modi inaugurated the Conference on Academic Leadership on Education for Resurgence on September 29, 2018, at Vigyan Bhawan in New Delhi
The conference saw cooperation from the Vice-Chancellors and Directors of more than 350 universities. The event was jointly designed by UGC, AICTE, ICSSR, IGNCA, IGNOU, JNU and SGT University.
The statement of the Conference was to consider on the difficulties facing the Indian education system and to work out a strategy for a standard team both in terms of managing academic issues and also in the management of education.
Developing the quality of research – focus on the fundamentals of India. Producing synergy between educative systems – pooling of educational sources like the distribution of libraries and transfer of information.
Improving instruction for learner-centric education – use of artificial intelligence for customised learning. Of job seeking to job-creating – improving innovation and entrepreneurship.
Participatory Governance principles – promoting the cooperation of students in governance methods. Building robust financial models – supplementing Government resources by getting funds from alumni and also from corporate (CSR).
The conference is in a production of the works being made by the Ministry for developing an enterprise plan for conversion of the higher education area. The first with this was operated in Delhi during vice-chancellors' conference from July 26 to 28, 2018.