Updated By: LatestGKGS Desk
World Mobility Summit-2018 at Vigyan Bhawan on 07-08 Sep 2018 Features, Goals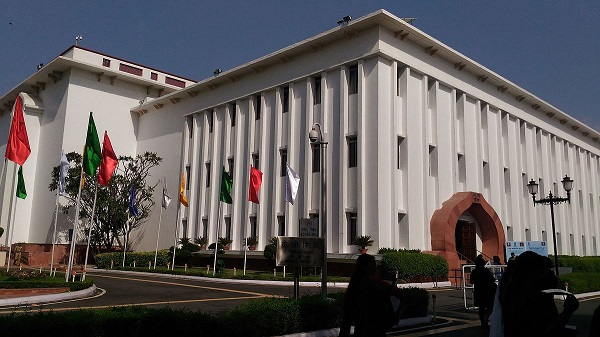 NITI Aayog - World Mobility Summit-2018 at Vigyan Bhawan on 7th and 8th September 2018
In relation to India's first World Mobility Summit-2018, which will be held in Vigyan Bhavan on 07 and 08 September 2018. In the meantime, the preparation of the nation will be taken to deal with the Mobility scenario, future prospects, and opportunities and challenges.
Under the Mobility-Week, there will be 17 events from August 31 to September 6, 2018. In these events, there will be an opportunity to discuss with various stakeholders in the Mobility Area.
Participants include world veterans of the world and mobility area. These include OEMs, battery manufacturers, charging infrastructure providers, technology solution providers, representatives of the Government of India and abroad, various inter-governmental organizations, the academic world, and policy think-tank.
In the wake of technology costs and business-based innovations, there is a growing trend in the world towards renewable energy and electric vehicles.
There will be three points in this summit - conference, digital exhibition, and special event. This will help to meet the government's objectives for the electrification of vehicles, renewable energy and employment development and India's move towards clean energy economy will grow rapidly. This is the first summit of its kind in which around 1,200 participants from all over the world are expected to join.