Updated By: LatestGKGS Desk
World Cities Day: 31 October, Themes, Significance, Details, History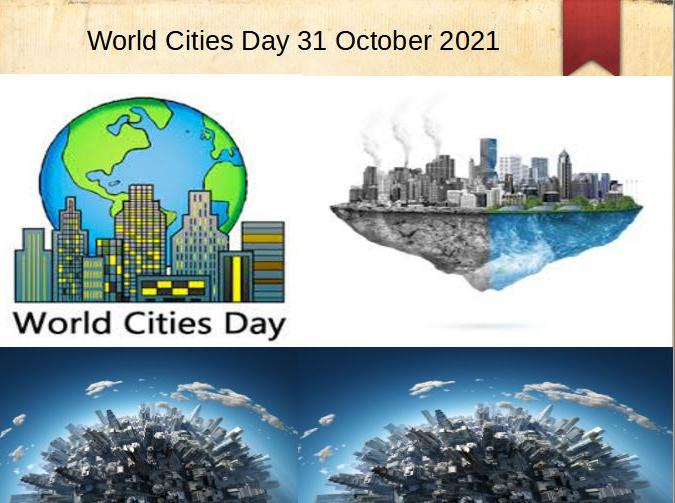 World Cities Day 31 October 2021:Themes, Details, History
Every year on October 31st, World Cities Day is observed throughout the world to encourage people to work together to create a more planned and sustainable urban environment in the face of growing population increase and challenges.
The theme of the Day
The theme of World Cities Day is " Adapting Cities for Climate Resilience"
Background of World Cities Day
By resolution 68/239, the United Nations General Assembly declared October 31st to be World Cities Day. The Day is designed to pique the international community's interest in global urbanization, advance international collaboration in meeting opportunities, tackling urbanization difficulties, and contribute to global sustainable urban development.
Greater equality, access to services and new possibilities, as well as engagement and mobilization that represent the diversity of cities, countries, and the globe, are all potential outcomes of urbanization. However, this is not always the case with urban development. Inequality and exclusion are rampant, with rates often exceeding the national average, at the price of long-term growth that benefits everyone.
Latest World Cities Day Updates