Updated By: LatestGKGS Desk
World Kindness Day 13 November 2021: Details, About , History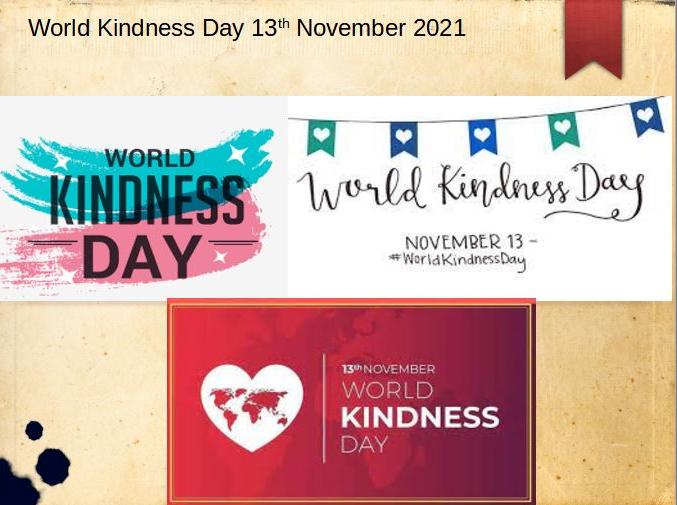 World Kindness Day 13 November 2021: Details, About, History
World Kindness Day is observed on November 13th, and it provides us with an opportunity to reflect on and practice one of the most fundamental and unique human characteristics. This day encourages individuals to do tiny acts of kindness and brings them together.
The Theme of the day
The theme of World Kindness Day 2021 is World We Make - Inspire Kindness.
History of the day
The Small Kindness Movement held a conference in the mid-1990s to ask people from all over the world to attend and tell their tales about kindness initiatives they had created in their own countries. The conference was well-received, and a third was conducted in 1997. The World Kindness Movement was increased as a result of these talks. Finally, the World Kindness Movement launched World Kindness Day in 1998. At the Tokyo summit in 1997, Japan brought together kindness organizations from around the world and emphasized the importance of a worldwide kindness movement.
The World Kindness Movement was established in Singapore in November of 2000. On November 13th, several countries throughout the world celebrate World Kindness Day as part of the World Kindness Movement.
Latest World Kindness Day Updates