Updated By: LatestGKGS Desk
World's largest tunnel discovered with human graves in Mexico, length details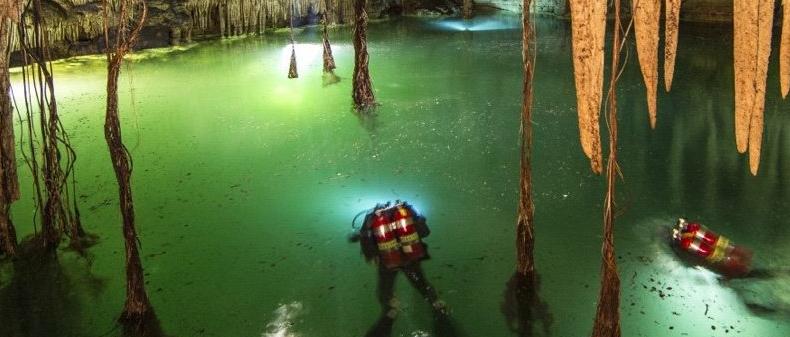 Maya Civilization's connection with the world's largest submerged tunnel
In Mexico, a group of divers searched for the world's longest submerged tunnel, the tunnel length is 347 kilometres. The scientists claimed that this search could gather information about the ancient Maya civilization in areas around Mexico.
The Gran Acupuro Maya (GAM) campaign was being run to find tunnels underwater in the Yucatan Peninsula located in southeastern Mexico. This tunnel has been named Sack Eighton. Initially, the length of this tunnel was measured 263 km. When the series of submerged tunnels located in Tulum connects to DOS Ojos, it lasts about 347 km.
Scientists believe that this tunnel is about 12 thousand years old. The biggest thing is that there are graves in this tunnel, in which human bones are stored.
Gullermo d'Anda, Director of Gran Acupuro Maya (GAM) told the media that after this discovery, the excellent tradition and culture of the Maya civilization can be traced before the Spanish occupation. Apart from this, information about the settlements and pilgrimages settled in that period can also be found.
Settlements and pilgrimages settled in ancient times can be here. There are also many ancient utensils found here. Some archaeologists believe that the ancient temple of the Maya civilization was connected to the tunnel.
Latest World Largest Tunnel Updates