Updated By: LatestGKGS Desk
Moken Tribal people History, Demography, Special Features, Language, Culture, Dress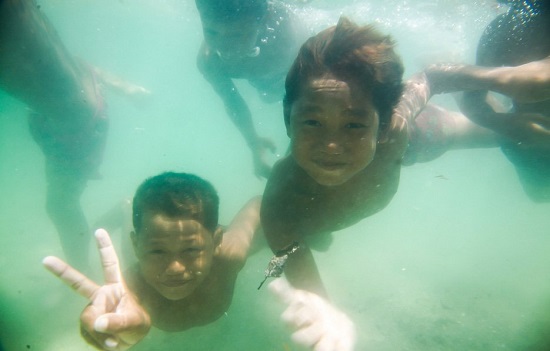 Thailand Moken tribe children can see like Dolphin under water
The Mokan is the tribe of around 2000-3000 people near to coast and islands in the Andaman Sea on the west coast of Thailand. Mokan's were entirely dependent on the ocean their children dive into the ocean for seafood.
Moken children constrict their pupils and change their lens shape when diving and on other side normal children expand their pupils underwater. They adapt underwater similar like Dolphins. They can see clearly underwater at depth of up to 75ft.
The ability of the moken adult people is not able to see underwater as much as children. Their ability to see small things underwater is not genetic, these skills can develop with practice.
Moken tribe's during hot and cool season survive by fishing and selling natural marine products. They speak Moken language. They use over 80 plants species for food, 28 for medicine, and 105 for shelter, handicrafts, and other purposes.
Arun Khatalay a fisher-man made history when he elected for village council at the age of 24 in the year of 2005.
Latest Thailand Updates