Updated By: LatestGKGS Desk
SpaceX Plans to Send Yusaku Maezawa as first space tourist in 2023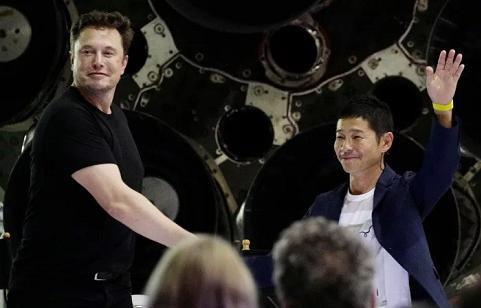 US Private Space Agency SpaceX Plan details to send Yusaku Maezawa as first space tourist in 2023
The US private space agency SpaceX tied up with the Japanese billionaire Yusaku Maezawa, as the world's first private passenger to fly around the Moon.
SpaceX planned to move people into space. Soon it will start sending people to space and moon for tourism. Now it finishes Yusaku Maezawa, his first moon will be the Tourist.
In the last 50 years, Yusaku Maezawa will be the first person to be preparing to return to the moon and return. Yusaku Maezawa will not go on this trip alone, but he plans to take with him six to eight artists.
This mission is expected to be launched in 2023. If this visit happened according to its plan, Yusuke Maayjawa would travel in space through the Big Falcon Rocket in 2023. So far 24 people have gone to the moon.
But they were all astronauts sent by various space organizations. Last year, in 1972, Apollo missions had taken place and since then nobody has gone to the moon.
To achieve this trip, Space X is making a Big Falcon Rocket, which will have a booster of nine meters. It will be able to carry a hundred passengers till Tuesday.
This rocket is 118 meters tall and will ship especially to the passenger.