Goa elections 4th February 2017 detail, political party Poll 2017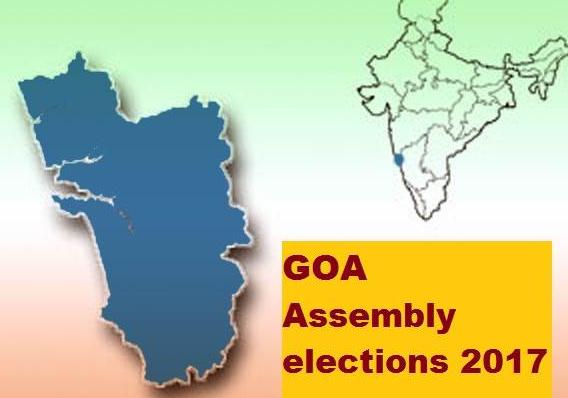 Elections 2017: Goa elections 2017 polling in single phase on 4th February 2017, test for BJP, AAP and INC
The 2017 elections in Goa will be held in a single phase on 4th February 2017 and the counting will be held on 11th march 2017.
The ruling party in Goa is currently BJP where Laxmikant Parsekar is the Chief Minister.
BJP, Aam Aadmi Party and Congress stand in Goa elections 2017
The opposition party in Goa is Indian National Congress which are hoping to win the elections.
BJP is ready to contest for elections of 37 out of 40 seats where the candidates are being selected by the ruling party.
From the Aam Aadmi Party Elvis Gomes has stand for the Chief Minister candidate in the upcoming elections 2017.
There are total 40 constituencies where notification will be issued on 11th January 2017 and last date for the nomination is 18th January.
The scrutiny of the nominations in Goa will be on 19th January 2017.