About Nobel Prize in Economic Sciences: Details, Features, History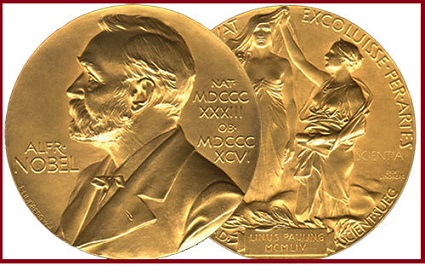 About Nobel Prize in Economic Sciences: Details, Features, History
Nobel Prize in Economic Sciences is officially called as Sveriges Riksbank Prize in Economic Sciences in Memory of Alfred Nobel.
Nobel Prize in Economic Sciences was not part of the original group of awards (Chemistry, Literature, Peace, Physics, and Physiology or Medicine) set out in dynamite tycoon Alfred Nobel's 1895 will. It was instituted in 1968 by Sveriges Riksbank (Sweden's central bank).
Nobel Prize in Economic Sciences is awarded annually by the Royal Swedish Academy of Sciences according to the same principles as for Nobel Prizes.
The five Nobel Prizes are based on the fund set up from wealth bequeathed by Alfred Nobel, whereas Economic Prize is based on the donation received by Nobel Foundation in 1968 from Sveriges Riksbank.
Although not a Nobel Prize, this award is recognised as the most prestigious award in the subject.
Nobel Prize in Economic Sciences has been awarded 50 times since 1969.
Indian economist Amartya Sen is only Indian so far to win this prize in 1998 for his contributions to welfare economics.
Elinor Ostrom is the only woman to win this award so far in 2009, she had shared it with fellow-American Paul Krugman.