Odisha Government launches 'BhubaneswarMe Wi-Fi' for free internet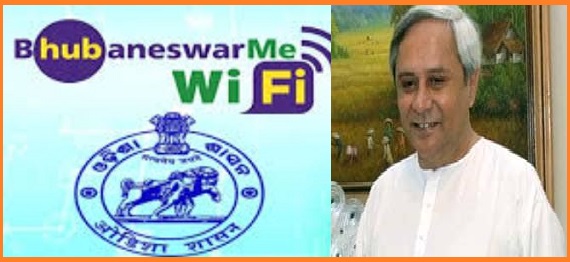 Odisha Government launches 'BhubaneswarMe Wi-Fi' for providing free internet: Details, Features, Aim, Highlights
Odisha Government's Bhubaneswar Smart City Limited has launched a progressive facility of providing internet 'BhubaneswarMe Wi-Fi' to make the city accessible across its major happening places.
BhubaneswarMe Wi-Fi' was launched by Chief Minister Naveen Patnaik recently on 5th November 2018. On the first day, 100 hotspots located in major locations with 275 access points (APs) went live.
With this BhubaneswarMe Wi-Fi, one wi-fi hotspot would be able to handle 150 users at a given point of time and the Internet speed will be available at 2 megabytes per second (MBPS).
BhubaneswarMe Wi-Fi usage will be of no charge on data usage for citizens when they access government services through this network. Also, access upto 250 MB of data will be free for any user on a given day.
After the consumption of the free 250 MB daily data, a person would be required to log in and choose a payment plan for subsequent use. 'BhubaneswarMe Wi-Fi' will provide very low-cost top up plans for the users.
For accessing BhubaneswarMe Wi-Fi facility, a person should be within at least 300 m reach of the access point to log in to the network.
Odisha (India)
Statehood: 1st April 1936 ( Known as Utkala Dibasa or Odisha Day)
Capital: Bhubaneswar
Largest City: Bhubaneswar
Districts: 30
Governor: Ganeshi Lal
Chief Minister: Naveen Patnaik