Shahpurkandi Dam Implementation on Ravi river in Punjab Details, Features, Updates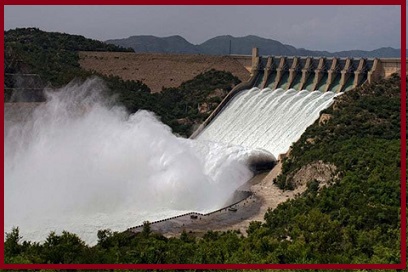 Shahpurkandi Dam (National Project) Implementation on Ravi river in Punjab Details, Features, Updates, Highlights
The Union Cabinet has approved implementation of Shahpurkandi Dam Project, Punjab on river Ravi. For this, central assistance worth Rs 485.38 cr (for irrigation component) would be provided for over five years from 2018-19 to 2022-23.
Shahpurkandi Dam Project implementation would help to minimize some of the water of the River Ravi which at present is going waste through the Madhopur Headworks downstream to Pakistan.
On completion of the Shahpurkandi Dam Project, an Irrigation Potential of 5,000 ha in Punjab State and 32,173 ha in J&K State would be created.
The funding for Central Assistance to Shahpurkandi Dam project shall be made through NABARD under the existing system for funding of 99 PMKSY-AIBP projects under LTIF.
Background

The estimated cost of the ShahpurKandi Dam project is Rs. 1973.53 cr. (Irrigation component: 564.63 cr, Power component: 1408.90 cr.)
An agreement for the project, under Indus Waters Treaty, was reached between Punjab and J&K states under the aegis of MoWR, RD&GR at New Delhi on 8th September 2018.
PUNJAB (INDIA)
Chief Minister:
Amarinder Singh
Governor:
V.P. Singh Badnore
Districts: 22
Official Language: Punjabi