India and France MoUs on 10th March 2018 Details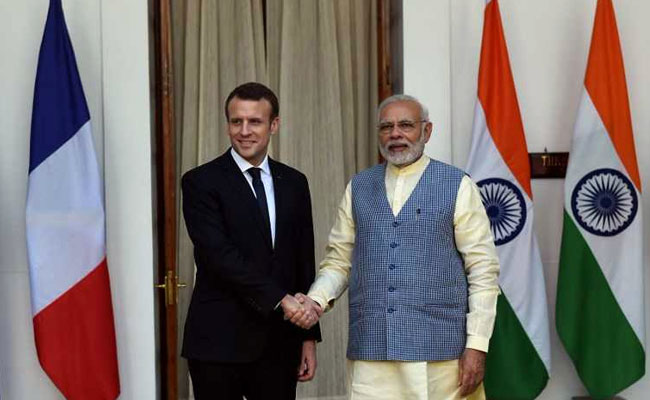 India & France Signed 3 MoUs on 10th March 2018- Details
India and France have signed Three Memorandum of Understanding (MoUs) and Agreements in the strategic areas of Railways, Solar Energy and Environment on 10th March 2018 in New Delhi.
The MoUs were signed after bilateral talks between Prime Minister, Narendra Modi and French President Emmanuel Macron after a bilateral meeting at the Hyderabad House in New Delhi.
French President Emmanuel Macron was on a four-day official visit to India. His visit was aimed at strengthening bilateral economic, political and strategic dimension of engagement between India and France.
The First MoU was signed for technical cooperation in the field of Railways. It aims to strengthen on priority areas of high speed and semi-high speed trains, railway stations. It also focuses to renovate & modernise the current operations and infrastructure and suburban trains.
The Second MoU was signed for cooperation in the field of Environment & Climate Change. It aims to establish a basis for the exchange of information between both the countries Governments and technical experts.
The Third MoU was signed for co-operation in projects in ISA member countries in areas of solar energy (Solar Photovoltaic, Storage Technologies etc.) through the transfer of technology and collaborative activities.