Ex PM Atal Bihari Vajpayee- Governance, political decisions, foreign policy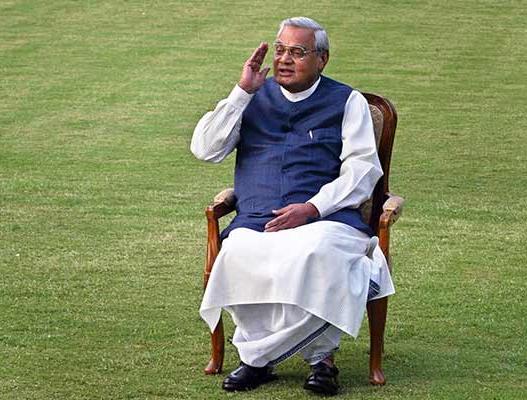 Ex-prime Minister Bharat Ratna Atal Bihari Vajpayee- Good Governance and Development in India
Atal Bihari Vajpayee's six years in Indian government - from 1998 to 2004, initiated new standards of politics- one of governance and development, which made him patently India's best Prime Minister of all times.
Atal Bihari Vajpayee made India, a nuclear power country in May 1998, by conducting a series of five underground nuclear tests in a week, under Operation Shakti (Pokhran-II), in Pokhran desert, Rajasthan.
Atal Bihari Vajpayee started Delhi-Lahore Bus service for the first time (since 1947) in February 1999, which established road connectivity between India and Pakistan with the aim to bring peace and improve trade relations.
Atal Bihari Vajpayee emerged as a vigorous and competent PM of India with the victory of The Kargil War, fought between India and Pakistan in May and July 1999, in which the Indian Army and Airforce had successfully recaptured the areas invaded by the Pakistani militants.
AB Vajpayee refined India's international relationships substantially, with the visit of US President Bill Clinton in the year 2000 and other world leaders too, who signed partnerships and many agreements with India. This was the first time when India was onrush as an emerging world power.
AB Vajpayee initiated 'Sarva Siksha Abhiyan' in 2001, which provides useful and elementary education for all children in the 6-14 age groups.
AB Vajpayee introduced National Highways Development Project (1998) to remodel, connect and widen major highways in India and Pradhan Mantri Gram Sadak Yojana (2000) a nationwide scheme to provide better road connectivity to isolated villages.
AB Vajpayee sanctioned the Chandrayaan-1 project on 15 August 2003, later launched by ISRO in 2008, which was India's first ever lunar probe.
PM Narendra Modi in 2014, on AB Vajpayee's 90th Birthday (25th December) beholding to his fidelity and commitment towards governance and development, proclaimed to commemorate his birthday annually as 'Good Governance Day' in India.