Joshna Chinappa named National Squash Women's Singles Title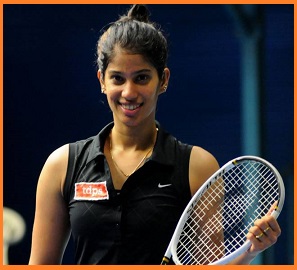 Joshna Chinappa named National Squash Women's Singles Title: Details, Achievement, Highlights
Joshna Chinappa won the National Squash Women's Singles title after she defeated Urwashi Joshi in the final match of the competition by 9-11, 11-1, 11-6, 11-5.
With this win, Joshna Chinappa named 16th National title has equalled the record of Bhuvaneshwari Kumari of winning 16 titles.
Joshna Chinappa (32-years-old) is the first Indian squash player to win the British Squash Championship in 2003. She won this title in the under 19 category
Joshna Chinappa is also the youngest Indian women's national Squash champion.
Joshna Chinappa and Dipika Pallikal Karthik won the squash women's doubles gold medal in 2014 at the Commonwealth Games. It was India's first ever medal in squash at the Commonwealth Games.
Mahesh Mangaonkar defeated Vikram Malhotra in the final match by 11-4, 13-15, 11-2, 5-11, 15-13to win Men's Singles title. It was the 75th edition of the championship. This is the maiden title for Mahesh Mangaonkar. The entire tournament was held in Noida.