Sputnik-1 First man-made satellite History, Features, Specification, Launch Details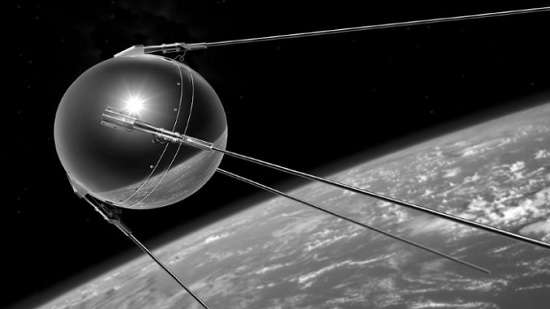 On October 4, 1957, the Soviet Union sent the first man-made satellite 'Sputnik-1' into space.
This mission of the Soviet Union, which gave a tough fight to America in terms of space, had great success.
After World War II, the first artificial satellite sent by the Soviet Union to the orbit of the space became America's eyes. Seeing America, it was rude and frightening. America was worried that the Soviets would leave behind them in terms of space. This step will increase his military strength too.
The satellite used to complete the rotation of an orbit around Earth in 96.2 minutes at a speed of 29000 kmph. At the time of launch, it weighed 83.6 kg. Its diameter was 58 cm.
The Sputnik created like a metal ball had four antennas. At the launch, scientists did not expect that Sputnik would send radio signals from space. Scientists thought that the metal shell would be lost due to friction when coming out of the Earth's atmosphere. Even so, but despite this Sputnik managed to send radio signals from there.
Sputnik-1'20.005 and 40.002 MHz were giving signals. Whom was receiving radio operators all over the world. Thus there was a new revolution through radio communication.