Updated By: LatestGKGS Desk
ISRO satellites role in Kerala Flood August 2018 Rescue, Relief Operations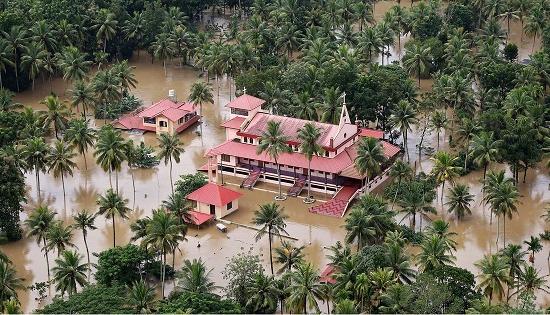 Five ISRO Satellites OceanSAT-2, RESOURCESAT-2, CARTOSAT-2, 2A and, INSAT 3DR role in Kerala flood August 2018, Rescue Operations, Relief works
Satellite is one of the most important systems for disaster management and storm forecast is a satellite, which is a significant technology for saving various lives in emergency situations like the Kerala floods.
Five satellites of the Indian Space Organisation played a major role in monitoring the flood situation and aiding in relief work–Oceansat-2, RESOURCESAT-2, CARTOSAT-2 and 2A and INSAT 3DR.
These satellites will be helping in assembling data and taking real-time pictures to the ground state in series to have a better monitoring of the situation.
Satellites like Cartosat and ResourceSat help in capturing images by onboard cameras and send out immediate flooding alert. Cartosat 2 and 2A can be used along and across the track to 45 degrees allowing frequent imaging of specific regions.
As soon as the data is taken from the satellites, maps are prepared with flooded and non-flooded markings, done in different shades which are then given to the state and the central agencies for more plan to give resources and services.
In such a level of disaster where thousands of people have been stranded due to the Kerala flood hit, it's not just people who come in rescue but also technology that takes a big stand in such situation.