A R. Rahman biography 'Notes of a Dream' Features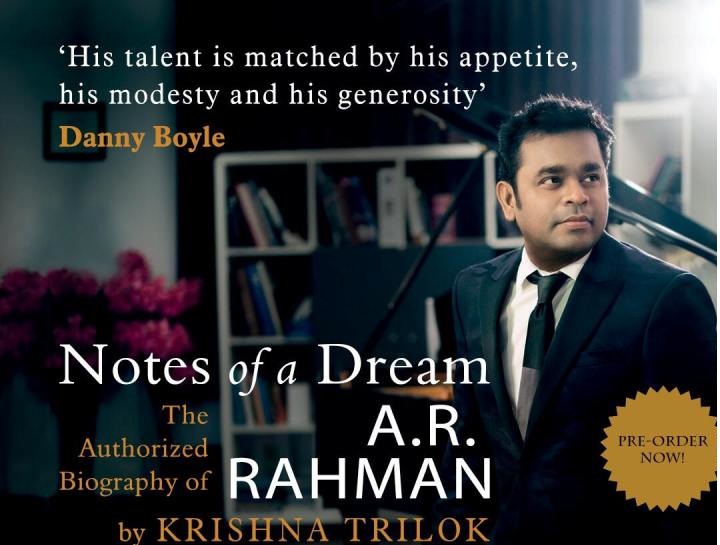 Oscar winner A. R. Rahman biography "Notes of a Dream" by Krishna Trilok Features, Details
A. R. Rahman biography is written by writer Trilok.In this book A. R. Rahman's life has been described in detail.
It has been told from various aspects of their personal life to business life.
This biography was launched in Mumbai with the help of Landmark and Penguin Random House written by Krishna Trilok.
At the time of book launch, AR Rahman made public the information of his life saying, "For 25 years, I used to think about suicide.
Most of us feel that this is not good. Because my father was waiting, there was a sort of emptiness.
Many things were happening but all these things made me more fearless. Death is certain.
The last date for use of whatever has happened is fixed, then what is fearful of anything?
A. R. Rahman is the first Indian to receive two Oscars for his music in the British Indian movie Slum Dog Milner.

The best soundtrack compilation for the film's song "Jai Ho" and two Grammy Awards in the category of Best Film Song also.
A. R. Rahman is a music director, composer, songwriter and music producer.

A.R. Rahman has won 6 National Awards, 2 Grammy Awards, 2 Academy Awards, one BAFTA Award, one Golden Globe Award and 15 Filmfare Awards for his amazing music.