Updated By: LatestGKGS Desk
Agriculture Census 2015-16 Features, Land, Manpower, Grains Details agcensus.nic.in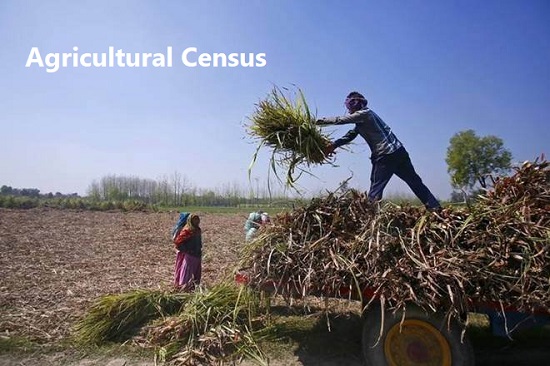 Agriculture Census Confirms increased involvement of Women in Agriculture, Census Features, Details agcensus.nic.in
The Indian government has released the agriculture census report for the year 2015-16 on 1st October 2018. Area for farming has been decreased by 1.53% compared to 2010-11 agriculture census data. Area for farming is 15 crore 71.4 Lakh hectare. Involvement of women in agriculture has been increased. According to the agriculture census in India in 2010-11 the average farm size in India was 1.16 hectares and now it is reduced to 1.08.
Uttar Pradesh is home to the largest number of people tilling land, followed by Bihar and Maharashtra, according to the 2015-16 Agriculture Census. Women involvement in farming has been increased by 1.08%.
The production of wheat, fruit-vegetables, milk etc. is one of the highest in the World. However, the productivity of even these things is very low in India. The Productivity of rice in India is 2.4 MT/Ha. The productivity of rice in China is 4.7 MT/ha, and in Brazil, it is 3.6 MT/Ha. The rank of India in productivity of rice is 47th in the World.
The productivity of wheat in India is 3.15 MT/Ha and in China, it is 4.9 MT/ha. Agricultural income has decreased in the country over the years. In the year 1950, agriculture accounted for 50% of GDP which decreased to 17.5% in 2015-16. On the other hand more than half of the population of the country is still dependent on agriculture. This is the main reason for poverty and pain of farmers.
Latest Agriculture Updates